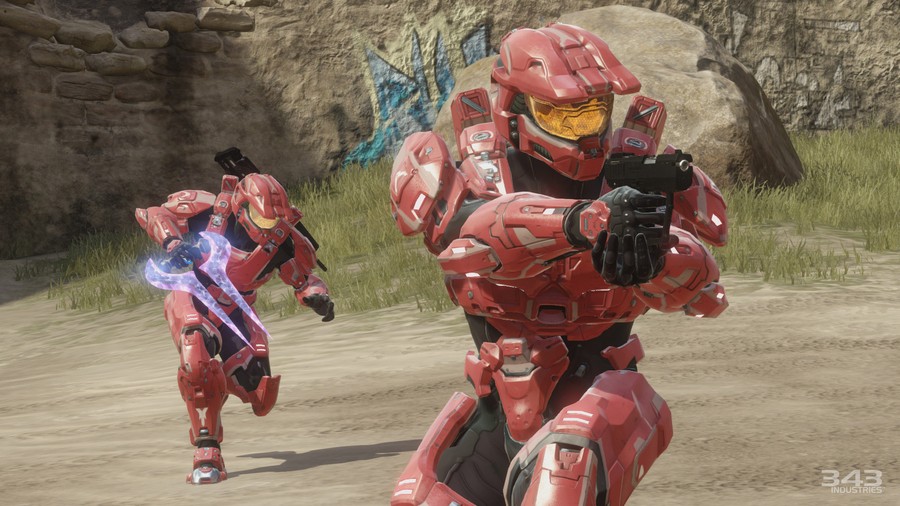 Earlier in the week, a modding Discord uncovered an "ADD_BOT.png" file in the Season 5 update for the Halo: The Master Chief Collection. Of course, it led to a lot of speculation on social media that bots might be on the way, but it's now been officially confirmed nothing is on the horizon - at least in the immediate future.
343's community support and engagement coordinator "Postums" clarified this over on the Halo subreddit, explaining how the team had heard requests but had "no plans" for bots to be added to the MCC at this point in time.
"Thanks for the great coffee reading this morning around this topic and all of the wants and desires around bots. This is definitely a feature we have heard that players want in MCC for quite some time, but there are no plans for Bots to be added to MCC at this time.
"We will speak to it a bit more on Friday on bots, but to be brief, they are used with Custom Game Browser testing. We will go more in detail Friday though!"
In a follow-up post on Halo Waypoint, Postums went into a bit more detail - acknowledging bots as useful tools when it comes to testing out new features, but reinforcing how 343 was "not ready" to talk about any future plans for them yet.
"Bots can be a useful tool for testing some of our features such as CGB (Custom Game Browser) and they have a ton of potential, but we are not ready to talk about any future plans for them yet. We are encouraged by the discussions online from the community and taking that into consideration when discussing them internally. I can personally confirm that in their current form you do NOT want to play against them in SWAT."
Would you like to see bots one day added to the Master Chief Collection? Leave a comment down below.
[source reddit.com]