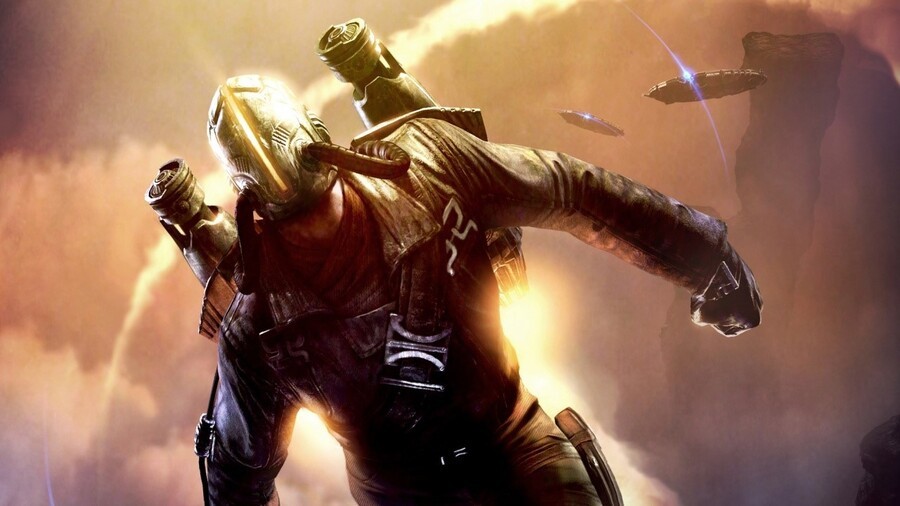 You can now begin downloading the first batch of April 2021's Xbox Games With Gold titles (one day early!), which are the Xbox One game Vikings: Wolves of Midgard and Xbox 360 game Dark Void. Both titles are available right now from the Microsoft Store (links at the bottom of the page) or by searching manually on your console.
Here's what you can look forward to:
The Action RPG Vikings – Wolves of Midgard takes you to the Shores of Midgard, a world based upon the mythology and history of the Vikings, but with a fantasy twist. Battle the fearsome Jotan, hordes of terrifying undead monstrosities and the beasts of Ragnarok, as you strive to survive the growing cold that threatens to end all life, forever. Master mighty weapons, and earn blood in battle to offer in tribute to the Gods to enhance your powers.
Step into 'the Void'…. A sinister parallel world of hostile aliens, powerful weapons and deep mystery.... Dark Void's unique combination of jet-pack powered dog-fighting and ground-based combat brings a thrilling new dynamic to video-gaming. Experience the seamless transition between flight and fight in this epic adventure from Capcom®.
---
You can download both games from the following links over at the Microsoft Store:
Will you be downloading either of these games later today? Let us know in the comments.