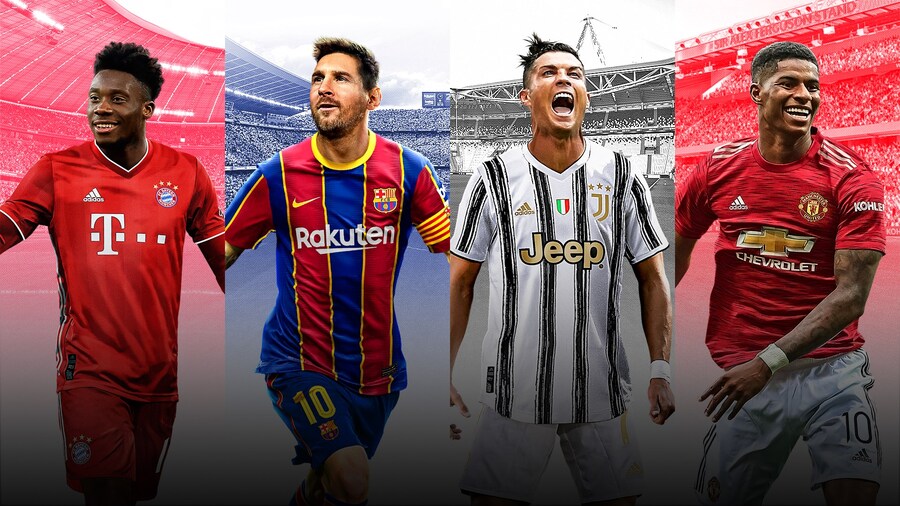 It's time for another round of Pick One! This week, to celebrate a whole bunch of sports games being added to Xbox Game Pass, we're analysing some of the best sports games on Xbox with '2021' in the title.
Which is your favourite? Remember, you can only pick one!
Let's take a look at what we're working with:
eFootball PES 2021
The eFootball PES 2021 Season Update features the same award winning gameplay as last year's eFootball PES 2020 along with various team and player updates for the new season. Also comes with the UEFA EURO 2020™ mode - all at a special anniversary price!
FIFA 21
Win as one in EA SPORTS™ FIFA 21 with new ways to team up and express yourself on the street and in the stadium. Powered by Frostbite™, FIFA 21 raises the game with fresh features.
Football Manager 2021: Xbox Edition
FM21 Xbox is a tailored for console experience based on Football Manager Touch and lets you make your mark on the footballing world, turn wonderkids into world beaters and win the biggest trophies in the game.
Madden NFL 21
A new generation is leaving its mark in the NFL. Will you rise to the occasion? Change the game and take control of your own legacy.
NBA 2K21
With extensive improvements upon its best-in-class graphics and gameplay, competitive and community online features, and deep, varied game modes, NBA 2K21 offers one-of-a-kind immersion into all facets of NBA basketball and culture - where Everything is Game.
NHL 21
In EA SPORTS NHL 21, it's the most creative, inventive and fearless players that are worth celebrating. This year, you'll be able to pull off moves inspired by the league's most groundbreaking innovators.
PGA Tour 2K21
Play against the pros. Play with your crew. In PGA TOUR 2K21, you can play by the rules or create your own featuring a new PGA TOUR Career Mode, licensed courses and more!
Let us know which of these '2021' Xbox sports games is your favourite below.