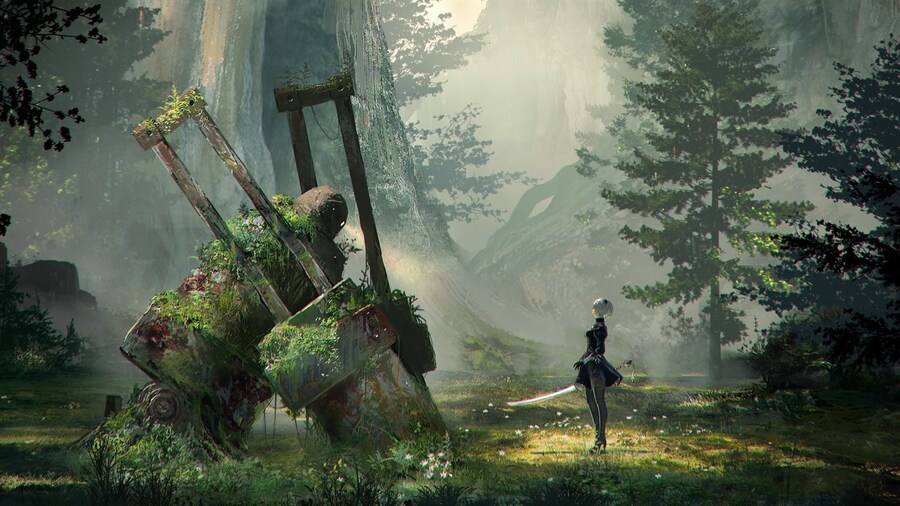 This month has seen a gargantuan amount of games being added into Xbox Game Pass, one of which being the excellent NieR: Automata on PC. According to a recent report, it's also been discovered to run better than its Steam counterpart, as it's based on the 'Become as Gods' version rather than the Steam 'Game of the YoRHa' version.
As reported by PC Gamer, the Steam version was originally considered disappointing due to a locked frame rate, in-game stuttering, odd control options, and resolution issues. Fans scrambled to deliver an unofficial fix, but an official one never came. Now, it appears the Microsoft version of the game has rectified those problems.
As it's based on the 'Become as Gods' version, players on forums such as Resetera are stating the game is running a lot smoother, has a higher resolution, and performs substantially better in general compared to the Steam version.
It's great to know that the Xbox version of the game is the best place to check out NieR: Automata on PC. It's filled with some really incredible combat and stunning art design, so playing it the best possible way in Game Pass is a great excuse to check it out.
Will you be playing NieR: Automata via Xbox Game Pass on PC? Let us know in the comments below.
[source pcgamer.com]