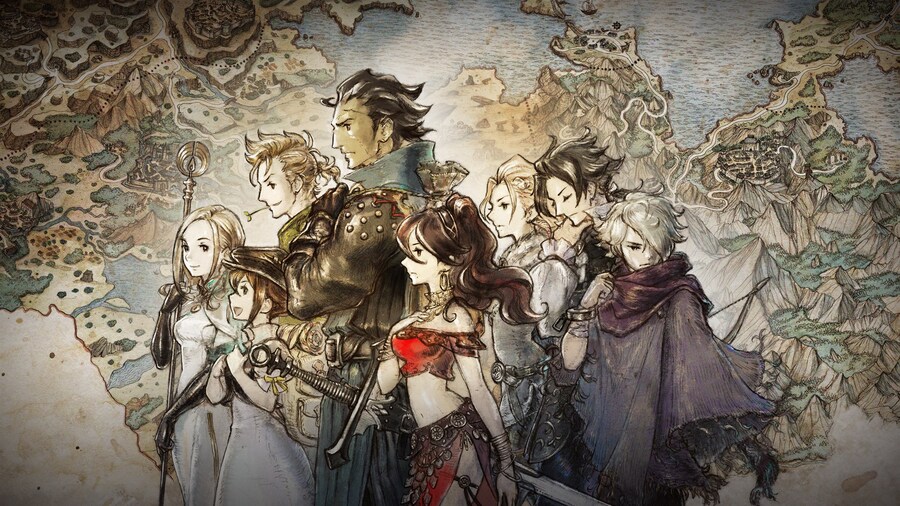 It's Xbox Game Pass time! We've got another five games joining the service today, including another Yakuza game in Yakuza 6: The Song of Life, along with the very surprise inclusion of hit RPG, Octopath Traveler!
Here are the new games you can download with Xbox Game Pass today:
When your affair turns into a bitter confrontation, you will witness a gunshot fired by a jealous god—otherwise known as The Big Bang. Jump into the expanding universe and search for a way to prevent or destroy creation and save your love.
Eight travelers. Eight adventures. Eight roles to play. Embark on an epic journey across the vast and wondrous world of Orsterra and discover the captivating stories of each of the eight travelers.
The god Eothas awakens from his slumber, killing you and stealing a piece of your soul. Now resurrected, it is up to you and your companions to use magic, gunpowder, and steel to uncover the rogue god's machinations as he tramples across the Deadfire Archipelago.
Roam and explore a huge interconnected world. Unlock powerful new abilities and combine them to overcome imaginative puzzles or uncover shrouded secrets. Defeat charging hordes in fast, frenetic first-person combat as you battle your way towards an audience with the Blue King.
How far would you go for family? Step into Japan's criminal underworld with fists swinging in this explosive action brawler starring legendary yakuza, Kazuma Kiryu, who is hellbent on uncovering the truth behind a tragic accident that left his daughter comatose.
Interested in any of these new Xbox Game Pass titles? Let us know in the comments.