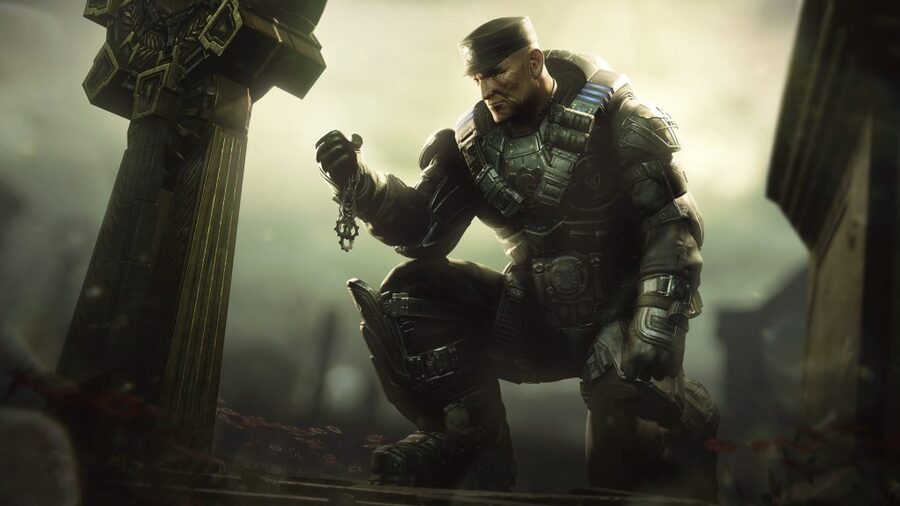 After ruling out a remaster and more, The Coalition has now officially confirmed its recent posts on social media were "all" tied to Gears 5 Operation 6.
In terms of new content, there are three new characters being added. We've got Colonel Victor Hoffman returning (as suspected by many fans), Queen Reyna and the Locust Zealot.
Along with this is a new map - Speyer. Here's a bit about it, along with a look:
"Evacuated long ago, this district is a picture of the pre-Locust-war life. Its opulent interiors and quaint plazas are suited to longer-range engagements. Controlling the sanctuary requires winning close-quarters fights while teams must coordinate to dominate the sprawling academy."
In the same post, it was explained how planned Operations have been reorganised to provide more content, more often. This means ops will now run for 11 weeks instead of 16 weeks.
There'll now also be two content drops per operation - one launch drop and one mid-op drop. Each drop will contain at least one map and two new characters.
More information will be released this week covering all aspects of Operation 6. So, what do you think? Are these the characters you've been waiting for? How about the new map? Tell us if you'll be returning to Gears 5 in the comments.
[source gears5.com]