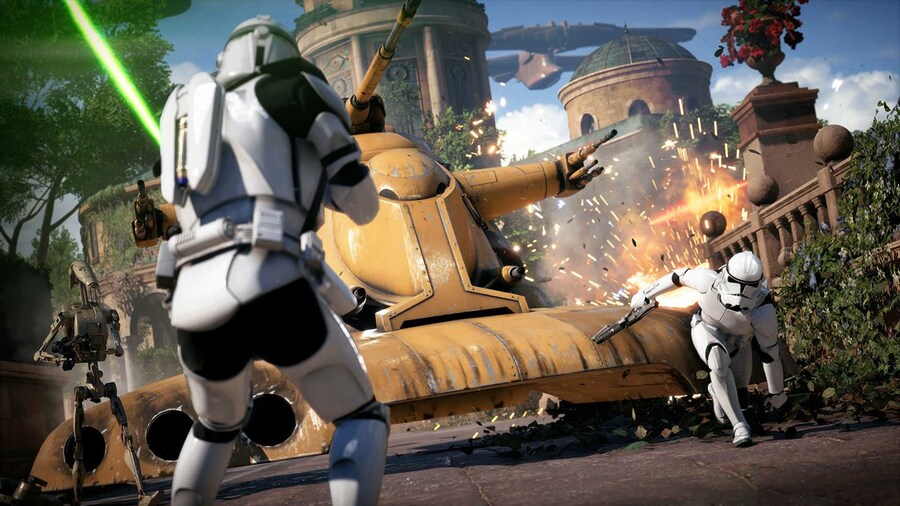 Star Wars Battlefront II was officially declared "complete" after 25 free content updates back in April, but its legacy will continue on, as multiple cast members from the game's campaign appear to be working on a new project.
This has been unearthed by avid Star Wars Battlefront fan Potatoslayer2 on Reddit, who pointed out that Janina Gavankar (Iden Versio), Anthony Skordi (Admiral Garrick Versio) and T.J Ramini (Del Meeko) were all in Los Angeles in November 2020, with Ramini and Skordi later confirming they working on something secret together.
Janina Gavankar, who played the lead character of Iden Versio in Battlefront II, posted multiple pictures of motion-capture suits back in November, including one with the caption, "this is one of the coolest weeks of my life," although she stopped short of confirming whether she was working with Ramini and Skordi as well.
Of course, this has all led to speculation that a Star Wars Battlefront III might be in the works, but others have pointed out that it could be something for Star Wars Squadrons, or it might not even be related to games at all.

Would you like to see a Star Wars Battlefront 3? Give us your opinions down in the comments below.
[source reddit.com]