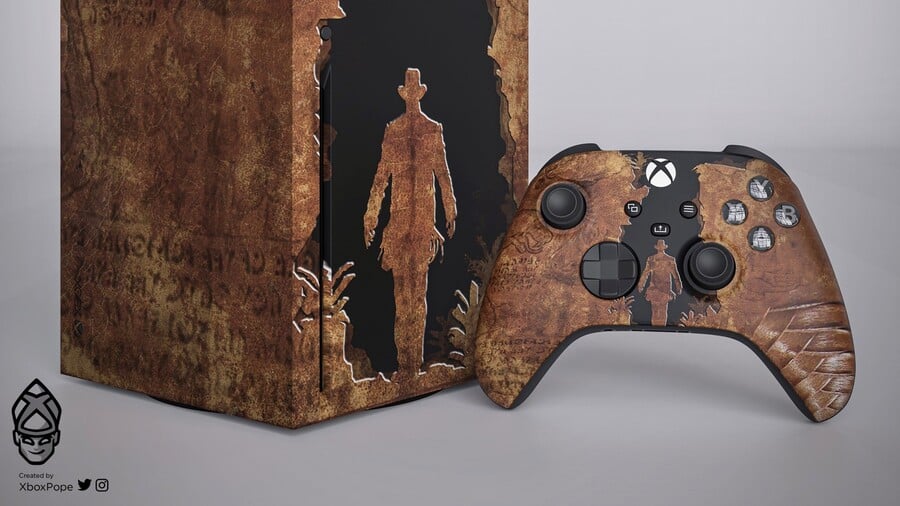 Another day, another beautiful Xbox Series X design. This time we've been treated to a lovely Indiana Jones mock-up by the superb XboxPope, riding off of last week's massive Lucasfilm Games announcement.
The stunning decal showcases Indiana Jones' silhouette on both the console and controller, accompanied by brown wrapping to give the feeling of looking at a real life treasure map. The official Xbox account even commented how "this belongs in a museum".
Harrison Ford was also plastered onto another Xbox Series X yesterday, as the classic Han Solo in carbonite scene from Star Wars was wonderfully recreated as a skin for the system. We just need a Blade Runner design to complete the actor's iconic films. Maybe one for each Star Wars movie as a stretch goal? The possibilities!
What do you think of the Indiana Jones Xbox Series X design? Let us know in the comments below.
[source twitter.com]