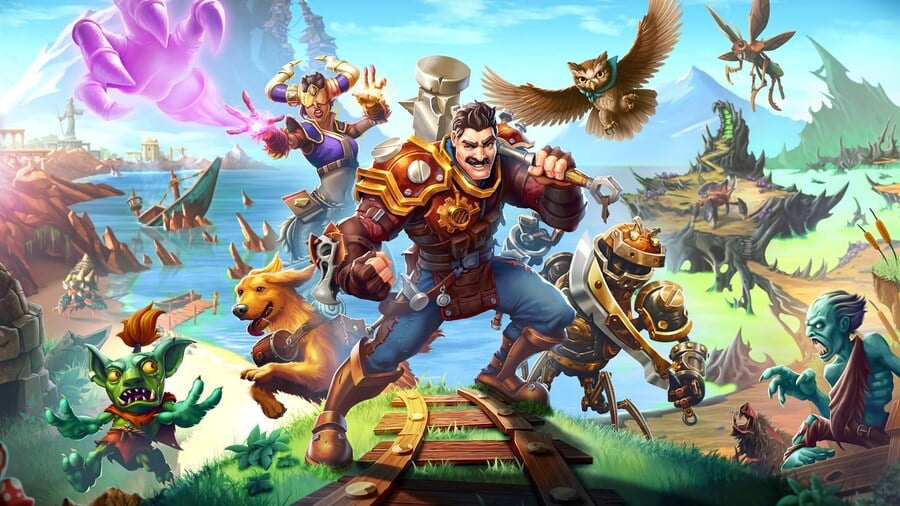 It's Xbox Game Pass time! We've got another four games joining the service today, highlighted by the recently released Torchlight III for console and Android, along with a bunch of additions for PC.
Here are the new games you can download with Xbox Game Pass today:
Neoverse is a beautiful, fantastic game consisting of adventures with thrilling challenges. It is a strategic, action, rogue-lite, deck building game that will test the player's skill. Start an adventure with unique heroes to save the world along various timelines.
It's been a century since the events of Torchlight II, and the Ember Empire is in decline. In Torchlight III, Novastraia is again under threat of invasion and it's up to you to defend against the Netherim and its allies. Gather your wits and brave the frontier to find fame, glory, and new adventures!
What Remains of Edith Finch is a collection of strange tales about a family in Washington state. As Edith, you'll explore the colossal Finch house, searching for stories as she explores her family history and tries to figure out why she's the last one in her family left alive. Each story you find lets you experience the life of a new family member on the day of their death, with stories ranging from the distant past to the present day.
In this surreal Japanese-style RPG, when a mystery woman vanishes from an elevator in front of his eyes, fresh graduate Alex assembles a squad of internet misfits to investigate her disappearance. Tackle turn-based battles with a novel blend of twitchy minigames, weird weapons and weirder enemies.
Interested in any of these new Xbox Game Pass titles? Let us know in the comments.