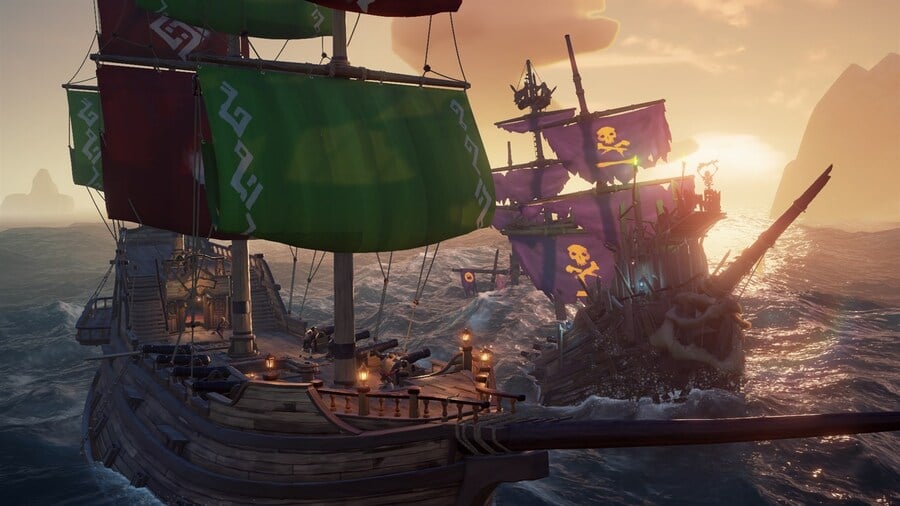 Rare promised significant changes to Sea of Thieves last month and those promises are seemingly getting delivered, with a shift from monthly updates to seasons - complete with battle passes.
In a recently released video update on the game's social media channels, the developer announced a change from the month long updates to three month seasons "with a few piratey twists" and it's said to feature "regular and featured live events [with] hundreds of new rewards to go and play for".
The switch up will begin in January and a new seasonal progression system was also announced, described as being the "biggest change" to the system since the game's launch. The 100-level tier system will act as Pirate Reknown which is said to encourage players to engage with Sea of Thieves in new ways. Rewards will consist of cosmetic pirate items for the player and their ship, as well as additional incentives for Pirate Legends.
On top of that, an optional additional tier known as the Plunder Pass is also available. With the pass, players gain access to "unique rewards, alongside some exclusives from [the] Pirate Emporium."
Since Sea of Thieves' initial launch, the game has received constant updates to input new content and ways to play. Initial reception of the game was lacklustre, with many citing the lack of things to do within the world. Rare has worked hard to create something from the backlash and next year's update looks to be the biggest change yet.
Looking forward to Sea of Thieves' new changes? Drop us a comment below and let us know.
[source twitter.com]