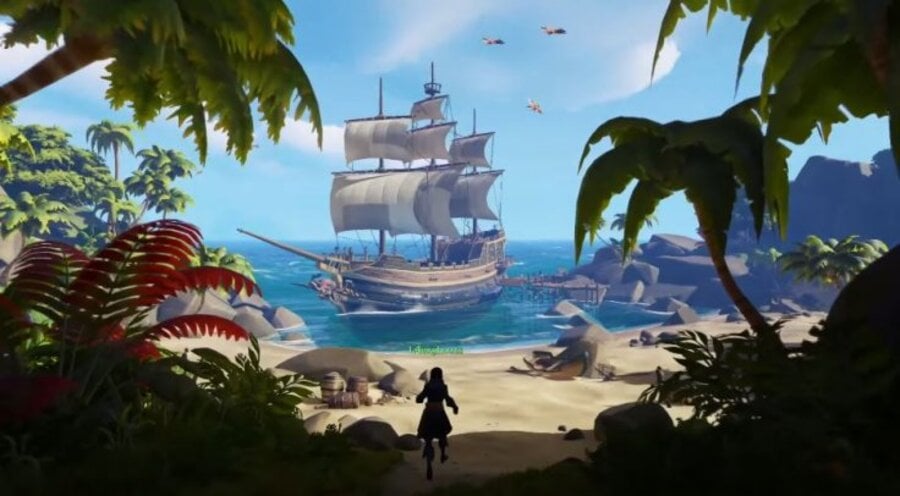 Sea of Thieves is set to receive plenty more updates next year as Rare is looking to create some "significant changes" to the experience.
It's no secret that the beginning of Sea of Thieves' life span was a rocky start due to lack of content, however the developer has worked to push new, exciting content into the game and says it "isn't slowing down any time soon". There's no word on what these changes are, or even when they're coming, but the developer has promised "some major news still to come":
"We've been busy with more than the regular updates you've already experienced: we're hard at work behind the scenes on some significant changes that will lead us into 2021, with plans in motion for how we continue supporting the game and some major news still to come. Sea of Thieves isn't slowing down any time soon."
In November's update blog for the game, it was revealed that the end of the year would be focused more on general bug fixing rather than adding any new content, but there will still be a wave of in-game activities and items to work towards purchasing:
"However, we've made sure there's still plenty to do in terms of events and in-game activities, extending some events and building on the success of others, while the Pirate Emporium team have also restocked the shelves with more of the endlessly creative things they've been working on."
All challenges and voyages within the Fate of the Damned update will remain active until December 9, and fans of September's Vault of the Ancients will be happy to know The Devil's Roar region has now joined the list of possible treasure vault locations. Thanksgiving weekend will also be host to a Gold & Glory Weekend, which sees double gold and reputation on offer for those who hand in treasure.
Finally, a rundown of November's Emporium update was revealed, with the ability to purchase items such as the Battletoads ship set, which was previously only obtainable by playing the first act of the recent game.
What do you think the substantial updates for next year could be? Drop us your thoughts in the comments below.
[source seaofthieves.com]