Can you believe it? It has now been more than 1,000 days since Sea of Thieves set sail on its maiden voyage back in March 2018. According to Rare, the game is now "bigger and better than ever" with over 15 million players to date.
To celebrate this special milestone, there's a special commemorative classic pirate cosmetic for everyone who logs on and plays the game before 16th December (10 AM UTC). You'll also be able to claim a special one if you've been sailing the seas since launch.
"Log in during that time to earn the official 1000 Days Eyepatch marked with a smart Latin 'M' for 1000, and if you've been sailing the Sea of Thieves since launch, you can claim a classy golden version too! Just play during the eligibility window, then allow 72 hours to receive the red version and roughly a week for us to verify all those veterans who qualify for the golden bonus."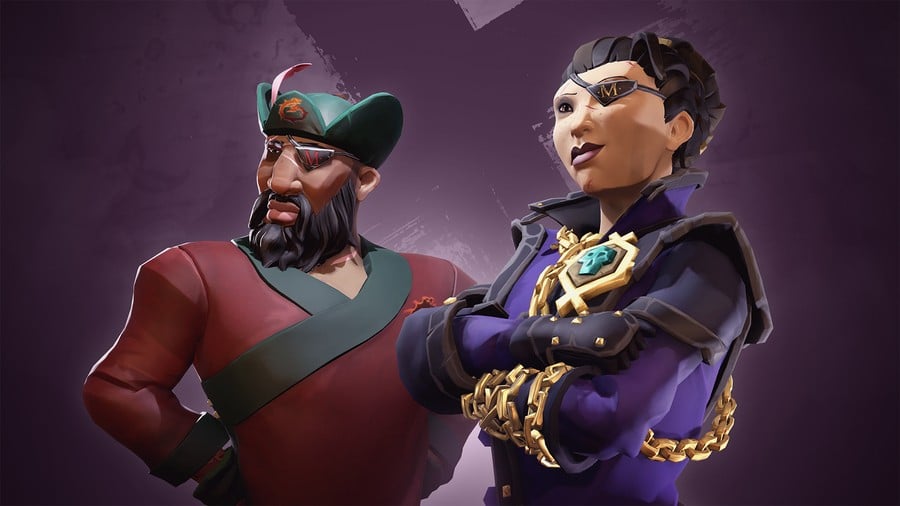 Rare's also released a detailed infographic revealing just how many times players have used a bucketful of their own vomit to impair an enemy's eyesight. Lovely...
The limited-time eyepatch deal is currently running alongside the latest free content update, Festival of Giving:
"There are goodies aplenty to be earned in the 12 Deeds of Giving Event (which even has its own song), one-off Gilded Voyages offering a big old payout, Black Powder Stashes leading to explosive caches that'll serve you well in the Grogmanay Event at the end of the month, even more freebies easily obtained from Twitch Drops – and there's a free Frozen Horizon Tankard in the Pirate Emporium during December, so if you haven't played for a while you can grab that too"
Will you be setting sail anytime soon to celebrate 1,000 days in Sea of Thieves or celebrate the festive season? Leave a comment down below.
[source seaofthieves.com]