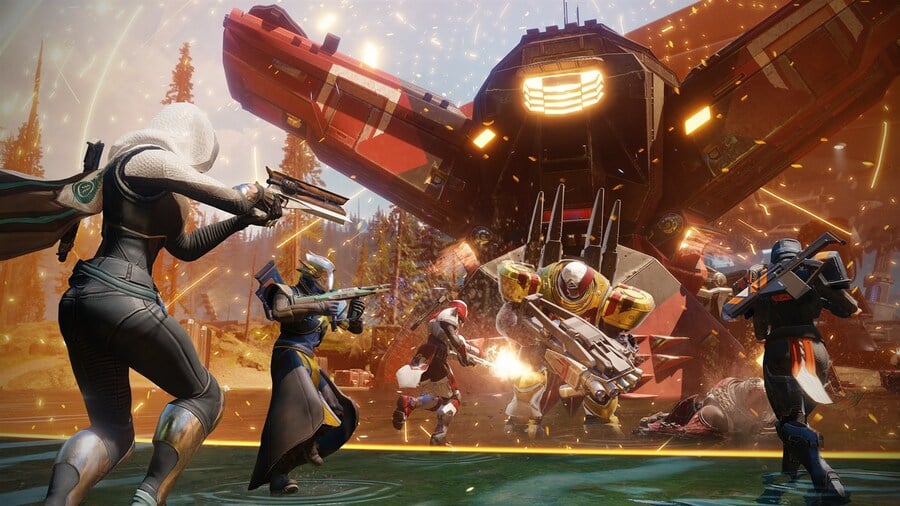 Update (Wed 9th Dec, 2020 11:30 GMT): Indie action-platformer Unto The End has been added to Xbox Game Pass today, Wednesday December 9th, so we've now added it to the list below. Enjoy!
---
Original story (Tue 8th Dec, 2020 11:00 GMT): It's Xbox Game Pass time! We've got four games joining / being upgraded for the service today across console, PC and Android, and two of them are being specifically optimised for Xbox Series X|S!
Here are the new games you can download with Xbox Game Pass today:
Call of the Sea (Xbox Series X|S, Xbox One, PC, Android)
"Call of the Sea is an otherworldly tale of mystery and love set in the 1930s South Pacific. Explore a lush island paradise, solve puzzles and unlock secrets in the hunt for your husband's missing expedition."
Destiny 2 (Xbox Series X|S Upgrade) - 9AM PT / 5PM BST
"The stars have aligned, and the next generation of console gameplay begins. As we continue to improve Destiny 2, we're taking the opportunity to optimize the experience you'll have on this new hardware."

"Embark on an epic adventure using the powers of the monsters you collect, and the team you build, to unlock an ever-expanding world. On your quest to become the ultimate Monster Keeper you'll unravel the cause of a mystery that threatens the peace between humans and monsters."
"Starbound is an extraterrestrial sandbox adventure game! You've fled your home, only to find yourself lost in space with a damaged ship. Your only option is to beam down to the planet below and gather the resources you need to repair your ship and set off to explore the vast, infinite universe…"
"Unto The End is a challenging combat adventure game in the style of a cinematic platformer. The story is simple: get home to your family. Master read-react combat in intense sword fights. Spot opportunities to trade and use items. An adventure told through your actions, how will you make it home?"
Interested in any of these new Xbox Game Pass titles? Let us know in the comments.