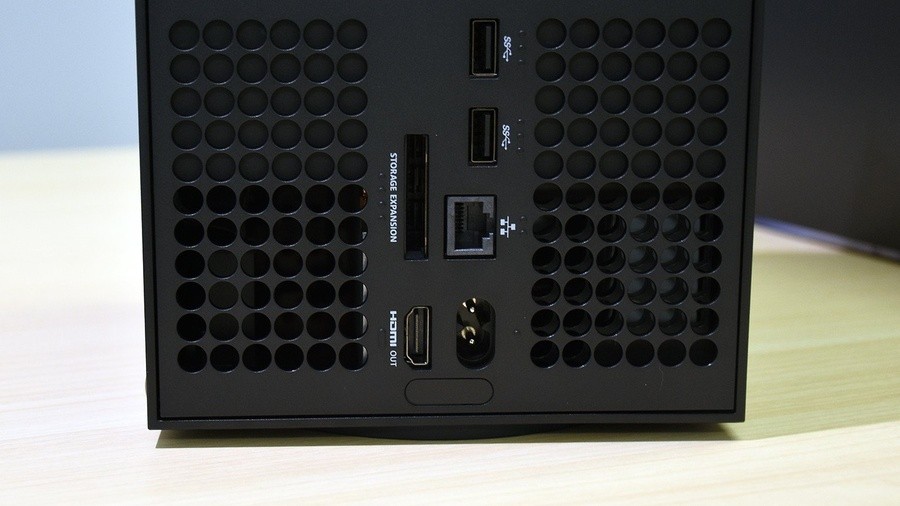 Microsoft has always gone to extreme lengths to make gaming accessible to as many people as possible. In 2018, for example, it released the Xbox Adaptive Controller - designed primarily to meet the needs of gamers with limited mobility.
Now, in an attempt to make its next-generation consoles just a little more accessible, it's added tactile indicators over ports to assist anyone who is visually impaired. According to Microsoft's Inclusive Tech Lab lead, Bryce Johnson, it should also help with "reach-around cabling" and cable management, in general.
While it's not necessarily a "complete solution" just yet - it certainly seems like a fantastic and inclusive feature.
As noted by Johnson, Xbox Gaming Accessibility Progam Manager, Kaitlyn Jones, worked with the Inclusive Tech Lab to make this happen. Jones followed up this tweet with her own shot of the Xbox Series S - which also comes with tactile indicators.
Even some people within Xbox Game Studios said they didn't know about this, such as Halo community manager, John Junyszek:
"wow, I had no idea. I love this!"
It's great to see the design teams within Microsoft improving the system with little touches like this and striving to make gaming more accessible than ever before.
What do you think of this inclusive design feature? Can you see yourself making use of it? Tell us down below.
[source twitter.com]