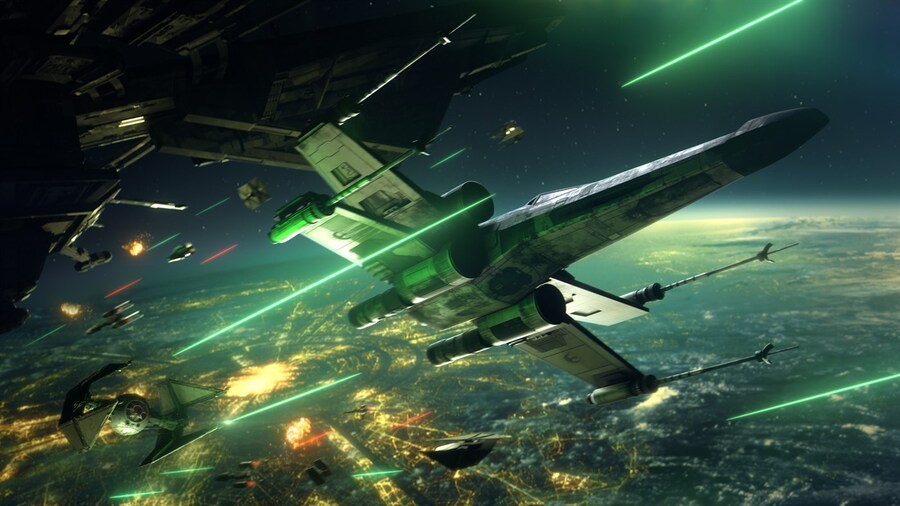 The first reviews for tomorrow's release of Star Wars: Squadrons have gone live, and they're generally looking very positive, although keep in mind that some are only based on the single-player campaign for now.
We've rounded up just a few of them below, so let's see what reviewers are saying about the game so far...
"Squadrons' single-player may fizzle out frequently like a malfunctioning hyperdrive motivator, but the multiplayer continually impresses and is worth the price of entry alone."
IGN (8/10)
"Star Wars: Squadrons' single-player campaign missions are a feast for Star Wars fans' eyes and ears, especially in VR. Its engaging space combat is a great balance of approachable arcade control with the added nuance of simulation-like systems..."
"Squadrons feels like more than the sum of its parts. Most importantly, it does exactly what it set out to do – and does it very well indeed. It's EA's smallest-scale console Star Wars title yet – but also its best."
"Star Wars: Squadrons offers an exhilarating take on dogfighting in a galaxy far, far away, which helps elevate a functional single-player story and provides a strong foundation for a focused multiplayer experience."
Star Wars: Squadrons currently has an OpenCritic rating of 80 based based on 11 reviews. The game makes the hyperspace jump to Xbox One tomorrow, October 2nd.
Are you picking up Star Wars: Squadrons this week? Let us know in the comments.