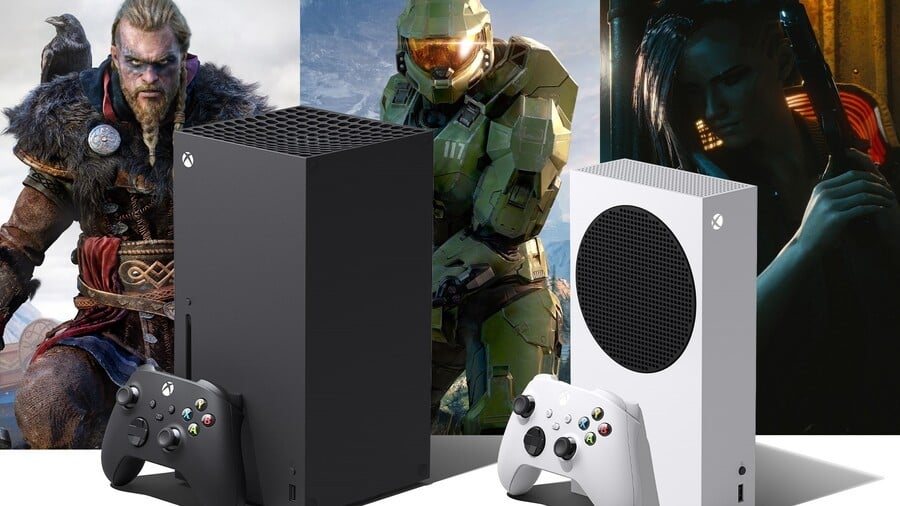 The time has arrived! Xbox Series X and Xbox Series S pre-orders have officially begun in various locations around the world, and as expected the demand has been huge. Websites have crashed and stock has sold out in ultra-quick time for some retailers, so have you been successful in pre-ordering a console?
Here are some of our Xbox Series X|S pre-order experiences so far:
Fraser Gilbert, News Editor
I was up at the crack of dawn this morning - I was like a kid on Christmas! I had multiple tabs open at 8AM UK time to try and secure my Xbox Series X pre-order, and ultimately opted for the Microsoft Store as I assumed that would be the one website that wouldn't struggle... or at least, wouldn't crash entirely.
And to be honest, that was pretty much the case. Everything ground to a halt the minute 8AM arrived, but at least the Microsoft Store eventually processed my order, albeit 15 minutes later than originally planned. Other websites, such as GAME, Smyths and Currys PC World just weren't functioning for me at all, and I didn't spot any Amazon links until a little later. By that time, my pre-order was locked in anyway.
Not too bad of an experience for me, then, but I feel particularly sorry for anyone who was attempting to order via the Xbox All Access service at GAME and Smyths in the UK. Both of those websites were having issues early on (although I've seen a few success stories from GAME as well), so I just hope everyone was able to get what they wanted.
Liam Doolan, News Reporter
The largest video game retailer in my location (EB Games in Australia) let a lot of customers down this morning at 8AM when its website crashed. It resulted in many Xbox fans making a mad dash to other online stores and while I was able to slap down a pre-order on an Xbox Series X - this other retailer will only have so many units and has made it clear that it's unlikely to be able to fulfil every pre-order. In other words, if you got in early - there's a better chance you'll be one of the people to collect a system on launch day.
The story doesn't end there, though. You see, not long after its first attempt, EB Games said it would be opening pre-orders for a second "post-launch" shipment at midday. In the end, this got shifted to later in the afternoon. I figured this was a chance to properly secure a system - even if it wasn't "expected" until late Nov/early Dec. Unfortunately, the same thing happened again. The website seized up and was unable to process orders for at least half an hour. When it finally started working again the Xbox Series X sold out within a few minutes, so I did the next best thing - I pre-ordered an Xbox Series S.
Now though, EB Games is offering another lot of Xbox Series X and S, expected to arrive by December 2020, so I've swapped out the Xbox Series S for an X. So now I have two Xbox Series X pre-orders. Guess we'll find out in the coming weeks which order I cancel.
Have you been able to pre-order an Xbox Series X|S today? Let us know in the comments.