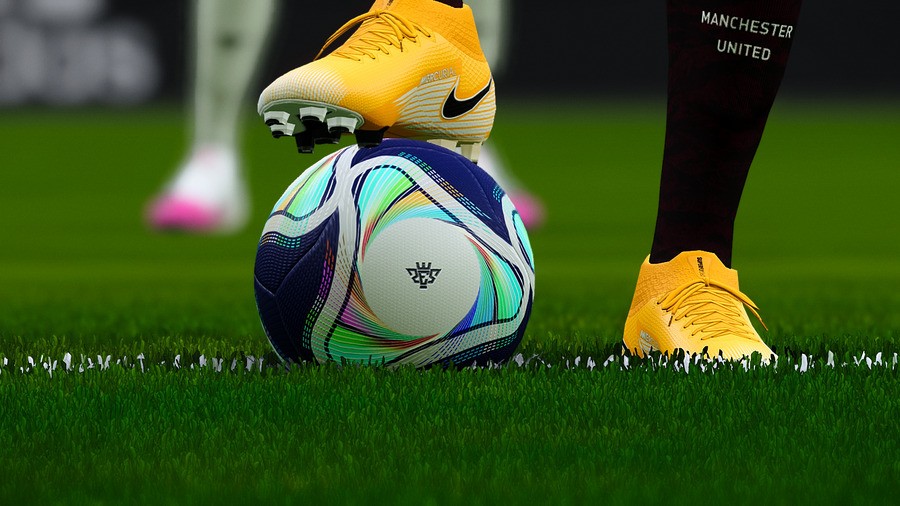 If this were any normal year, we'd be going fully in-depth on the last entry in Konami's long-running Pro Evolution Soccer series, giving you the lowdown on all the gameplay changes, new modes and more.
This time around, however, Konami is doing things a little differently - instead of dropping a fresh new entry on us, it's putting all of its efforts into its next-gen 2022 project, in which the series will finally transition from the Fox Engine to the Unreal Engine, and the game will reportedly allow for more realistic player models and animations, enhanced physics, photorealistic visuals, and much more, as well as updates to myClub and Master League.
In the interim, it's leaving us with eFootball PES 2021 Season Update - a game that Konami openly admits is largely a copy-and-paste effort from last year, albeit with "streamlined season updates" and a few other changes.
So, what's actually different compared to last year's game? Let's take a look.
In terms of on-the-field gameplay, PES 2021 is almost identical to last year's game. We've gone back-and-forth between the two, and it's very hard to spot any differences whatsoever, although there are times when the new game feels just a little bit more responsive and fluid.
Ultimately, it plays the same great game of football as last year, which we're perfectly happy with, and we think we've spotted a handful of new animations and mid-match cutscenes which are some nice additions.
The modes are all the same as well, so don't go expecting any major overhauls. It's nice to see the official UEFA Euro 2020 competition included from the outset this year, but MyClub, Master League and Become a Legend are left almost exactly intact as they were in PES 2020 - both for better and for worse.
That said, Master League does have a new addition in the form of some extra manager avatars. You can now suit up as the likes of Frank Lampard and Ryan Giggs when embarking on a new career, which is a welcome change compared to the very limited number of options last year.
And of course, another obvious difference relates to the overall presentation of the game. There's a new, attractive colour scheme, a more appealing menu and even a new ball type compared to last year (you can see it in the headline image of this article), but the biggest upside to all of this is the game's seemingly quicker loading times, especially in how long it takes to arrive at the main menu when you first boot up the game.
Oh, and there's a new soundtrack as well. We can't say we're the biggest fans of it so far - it's quite subdued and isn't anywhere near as catchy as last year's selection, but it does the job!
But really, the big appeal of eFootball PES 2021 Season Update lies in its title - it's a season update, and that means you get all the latest transfers and updated player faces to align with the new season. The game also still includes almost all of the same major, licensed teams such as Juventus, Manchester United and Barcelona (along with their breath-taking stadia), but for unlicensed sides, you unfortunately still can't import their real kits on Xbox for the time being.
Ultimately, eFootball PES 2021 still plays a fantastic game of football, and it's arguably the best rendition of the sport on Xbox. We expect you'll still have a blast with the game over the next 12 months (we definitely will!), but just don't go into it expecting a major overhaul, as Konami won't be unleashing that on us until next year.