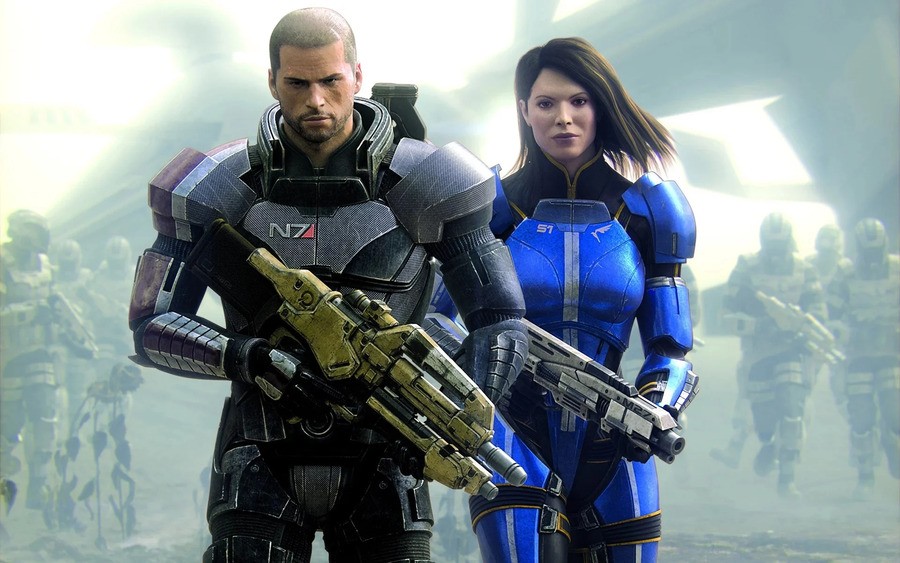 It was reported back in May by VentureBeat reporter Jeff Grubb that a Mass Effect Trilogy HD remaster was in the works, and now he appears to have hinted that the game could be announced and released in October.
Grubb has been curating a list of upcoming announcements over the past few months which has proved highly reliable so far - and as you can see below, the "Remasster" is now scheduled for October:
When questioned about whether the "Remasster" was an announcement or a release, Grubb hinted that it could be both, but refrained from giving any specifics aside from a teaserific GIF.
It certainly sounds legit - GameReactor also suggested a few months ago that the remaster would be releasing this fall, and UK retailer GAME even recently began taking pre-orders for a title widely believed to be the Mass Effect remaster - although it has since cancelled those orders for the time being.
Do you think the Mass Effect Trilogy will be announced and released this October? Share your thoughts below.
[source twitter.com]