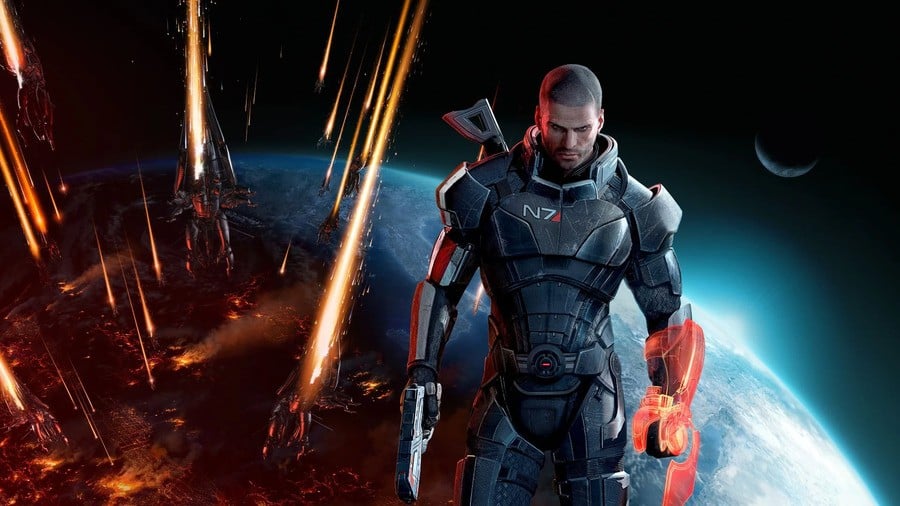 There's been a lot of talk about the potential of a Mass Effect Trilogy remaster over the past few months, and now some customers have seemingly been able to pre-order it at major UK retailer GAME.
A few days ago, an image leaked online appearing to show a list of upcoming release dates for games, including the Mass Effect Trilogy remaster under the name of 'N7'.
This list was identified as coming from the retailer, so a handful of fans visited the store and attempted to pre-order the 'N7' game, and were surprisingly successful in doing so. You can see one of the receipts below (dep = deposit).
"Much to my surprise, after asking at the desk, and the attendant checking a store list on a tablet (seemingly identical to the one leaked) I was able to pre-order the game."
According to the list, the game is scheduled to be released on September 29th, although there's a lot of scepticism about that date. Industry insider Shinobi62 recently stated that neither the name of the game nor its September release date are correct, which suggests the list is referencing outdated / placeholder information.
Nevertheless, VentureBeat's Jeff Grubb has previously highlighted that the Mass Effect Trilogy remaster is on the way this year and that it will definitely be a current-gen title - so hopefully it'll finally get an official reveal soon!
How excited are you for a potential Mass Effect Trilogy remaster? Let us know in the comments.
[source reddit.com, via mobile.twitter.com, venturebeat.com]