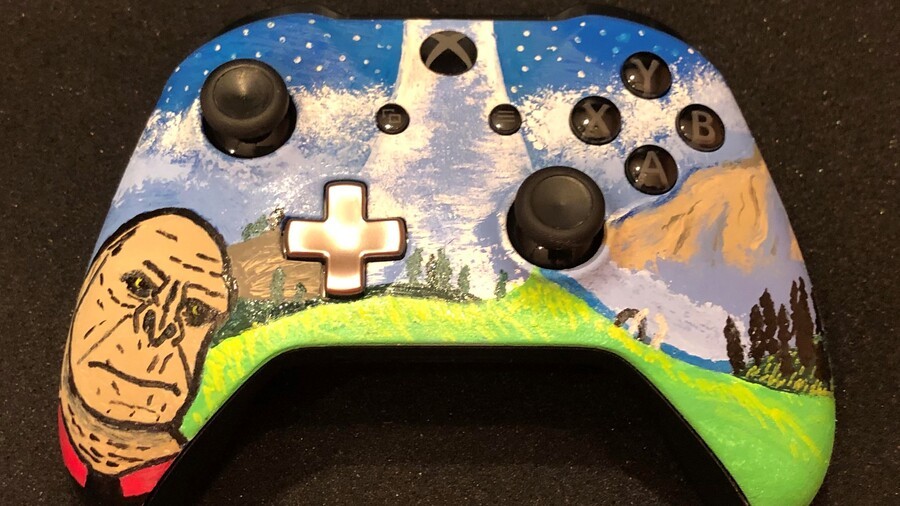 Have you heard about Craig the Brute yet? Let us catch you up to speed.
Last week's Halo Infinite gameplay reveal wasn't without its criticisms - some suggested the game's visuals weren't representative of what they believed they should be, with many using this screenshot of a Brute as an example:
Since then, the Brute has become affectionately known amongst the Halo community as "Craig", and people love him - even Halo Community Director Brian Jarrard played along with the fun on Twitter recently.
And so, it was only a matter of time until he started appearing elsewhere, such as on this painted controller by Reddit user DIY-Dachshund. Honestly, we think it's a pretty cool design - what do you think?
[source reddit.com]