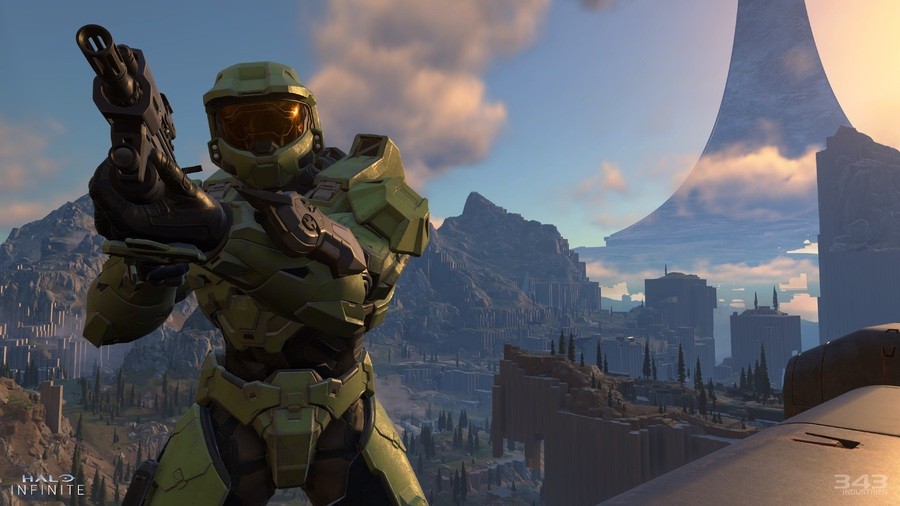 The big topic of discussion at the moment seems to be Halo Infinite's visuals - gameplay of the title was finally shown off at this week's Xbox Games Showcase, but the reaction has been mixed to put it mildly.
Just the other day, Microsoft responded to negative feedback by suggesting the game is a work-in-progress and encouraging fans to "go back and look at the game in 4K/60," and now the game's developer 343 Industries has delivered a response pretty much along the same lines.
In an interview with Wccftech, 343 Studio Head Chris Lee had the following to say:
"I think for the response on the graphics, the thing I hope is that folks get a chance to check out our 4K streaming assets, I think that really lets our game show itself in full fidelity. We are definitely still very much in development, we have some polishing and tuning that the team is working on to really bring the full potential of our experience to our fans later this year in Halo Infinite. We definitely are excited about the ambition of the title, of this open expansive campaign and we'll make sure that it's polished and ready to go when fans get their hands on it this Holiday."
Lee went on to say that the team is "bringing the highest fidelity experience that we've ever created," being able to do more than 10 times the processing power per-pixel that it was able to do with Halo 5. It noted that it has "really harnessed a lot of advanced rendering techniques, but also the immense power of the Xbox Series X."

What are your thoughts on 343's response to the Halo Infinite graphics saga? Let us know down below.
[source wccftech.com]