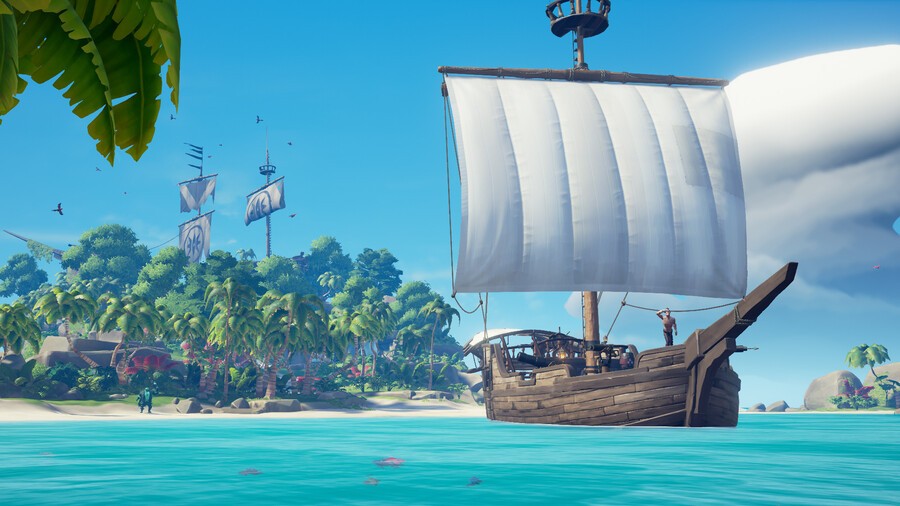 Rare has revealed it will begin rolling out custom servers for Sea of Thieves soon via a lengthy Alpha. During this time, the servers will be used as a tool for selected creators and community groups to utilise for community events.
The developer explained that testing will begin in the Sea of Thieves Insiders program, before being rolled out with initial creators and groups in the wild. Features of the Alpha will include the customisation of ship numbers and types prior to starting a game, and no gold or reputation progression will be implemented as part of these sessions.
"The key purpose of Custom Servers is to allow creative players the opportunity to use our sandbox to create unique experiences for their communities. They are not intended to be used as a PvE server, hence the removal of ability to earn gold and rep."
Rare says it's launching these servers to learn with a limited audience before considering how to bring it to the wider community. There's no suggestion of how long the "lengthy" Alpha period will be.
Pleased to see custom servers being added to Sea of Thieves? Let us know in the comments.
[source seaofthieves.com]