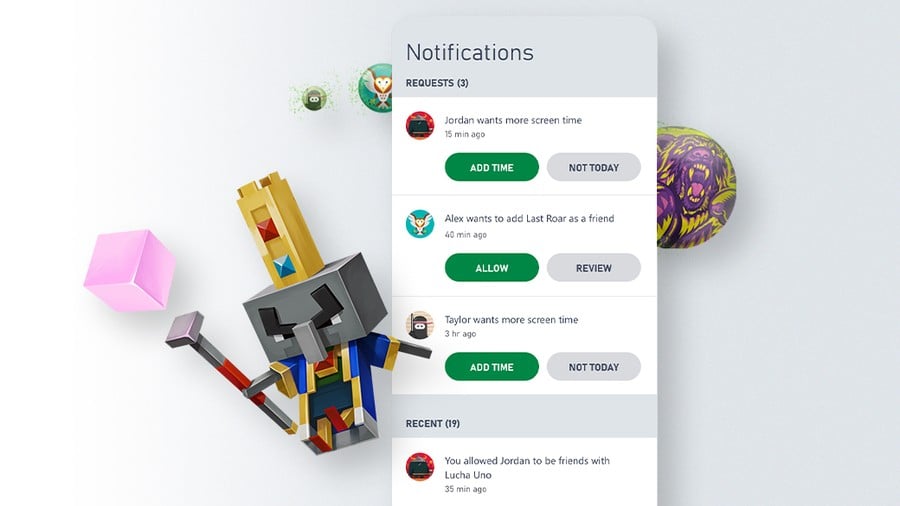 Microsoft has revealed a new Xbox Family Settings app for Android and iOS devices, which is currently in preview. You can download it right now from Google Play and the Apple Store to begin managing your kids' Xbox gaming activities.
So, what does it do? The Xbox Family Settings app has a variety of uses for parents, such as setting console screen time for your children's accounts, blocking and unblocking content, choosing who they can be friends with online, setting privacy tools, and getting daily and weekly activity reports.
Due to the app currently being in preview, this version is only available to the first 10,000 people who sign up on iOS devices, although Android registrations don't appear to have any restrictions. To run the app, your device will also need to be equipped with iOS version 10 or Android 5 or higher.
Game time now comes with more peace of mind with the free Xbox Family Settings app. Easily manage your children's gaming activities on Xbox consoles, all from your phone and in real time.
Will you be trying out this Xbox Family Settings app with your kids? Let us know in the comments.