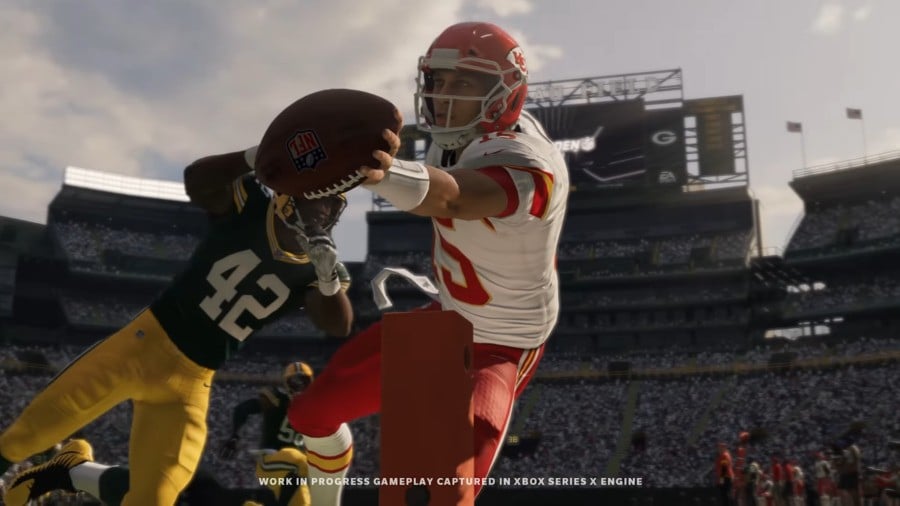 EA Sports gave us a brief hint of what to expect from Madden NFL 21 during Microsoft's Inside Xbox event earlier this month, but now a proper first look is on the way.
Unfortunately, there isn't much detail to go on for now. EA has simply stated that a first look is "coming soon" with a date of Monday, 1st June 2020, along with the following teaser:
"So much more than a name..."
We already know that Madden NFL 21 is coming to Xbox Series X, but with no official release date as of yet. The Xbox One version will arrive this summer, and those who take part in EA's "Next Level" program will be able to purchase the game (by December 31, 2020) and get a free Xbox Series X upgrade when redeemed by March 31, 2021.
What do you want to see from Madden on next-gen? Share your thoughts in the comments below.
[source twitter.com]