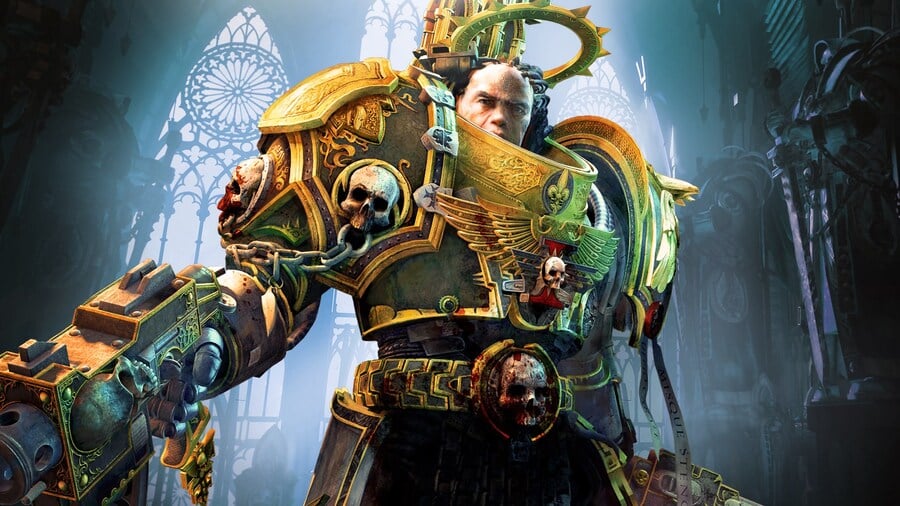 You can now begin downloading the second batch of this month's Xbox Live Games With Gold titles (one day early!), which are the Xbox One game Warhammer 40,000: Inquisitor - Martyr and Xbox 360 game Overlord II. Both titles are available right now from the Microsoft Store (links at the bottom of the page).
Here's what you can look forward to:
---
Warhammer 40,000: Inquisitor – Martyr (May 16 - June 15): This action-RPG was released for Xbox One in August 2018, and takes place in the fictional universe of Warhammer 40,000.
"You are an Inquisitor, the Imperium's most powerful agent. Ensure the Emperor's will is respected in the far-flung corners of the dark universe of Warhammer 40,000 and uncover the secrets of the fortress-monastery, Martyr."
---
Overlord II (May 16 - 31): This is the action-RPG sequel to the 2007 game Overlord, releasing two years later in 2009 for Xbox 360. Here's how the Microsoft Store description explains it:
"Bigger, badder and more beautifully destructive, Overlord II has a Glorious Empire to smash, a massive Netherworld to revive, Minion mounts to mobilise, a trio of mistresses to woo, War Machines to crush opposition and lots of cute creatures to, err... murder (and a mini-map)."
---
You can download both games from the following links over at the Microsoft Store:
Will you be downloading either of these games later today? Let us know in the comments.
[source microsoft.com]