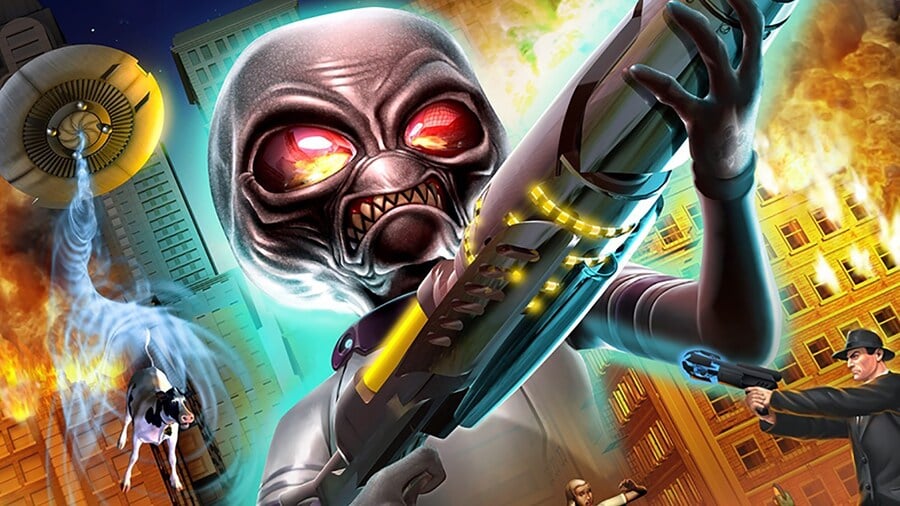 You can now begin downloading the first batch of June 2020's Xbox Live Games With Gold titles (one day early!), which are the Xbox One game Shantae and the Pirate's Curse and original Xbox classic Destroy All Humans! Both titles are available right now from the Microsoft Store (links at the bottom of the page).
Here's what you can look forward to:
Shantae and the Pirate's Curse (June 1 - 30): This platformer released for Xbox One back in March of 2016, and is the third game in the Shantae series. Here's how the Microsoft store describes it:
Embark on an all-new adventure with Shantae, the hair-whipping belly dancing genie. After losing her magic, Shantae teams up with the nefarious pirate Risky Boots in order to save Sequin Land from a curse.
---
Destroy All Humans! (June 1 - 15): This classic, hilarious original Xbox title is getting a remaster for Xbox One on July 28th, but this is the 2005 (backwards compatible) version:
This is your chance to experience the other side of an alien invasion. Take on the role of alien Cryptosporidium 137 and terrorize the people of Earth to harvest their DNA in the most brazen action-adventure you've ever played.
---
You can download both games from the following links over at the Microsoft Store:
Will you be downloading either of these games later today? Let us know in the comments.