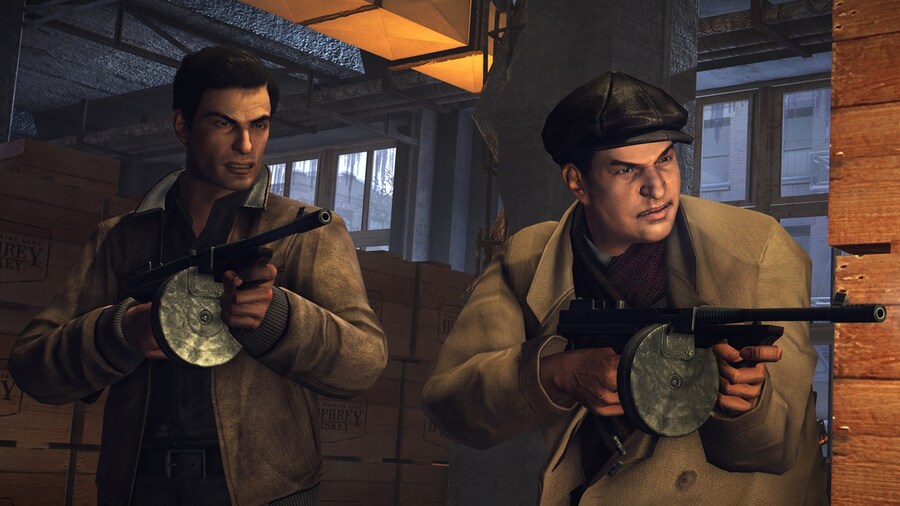 Following the teaser trailer released for Mafia: Trilogy earlier today, Mafia II: Definitive Edition has just appeared on the Microsoft Store. The description says the game is "remastered in stunning HD detail," and will include the main game and all DLC releases.
Furthermore, the description says that by buying the game, you can "unlock Vito's Leather Jacket and Car in both Mafia and Mafia III Definitive Editions." The store also shows a release date of May 19th, which corresponds with Mafia: Trilogy's upcoming announcement. Could it be released as early as next week? We'll find out soon.
Remastered in stunning HD detail, live the life of a gangster during the Golden-era of organized crime. War hero Vito Scaletta becomes entangled with the mob in hopes of paying his father's debts. Alongside his buddy Joe, Vito works to prove himself, climbing the family ladder with crimes of larger reward, status and consequence.
Are you looking forward to the release of Mafia: Trilogy? Let us know in the comments.
[source microsoft.com]