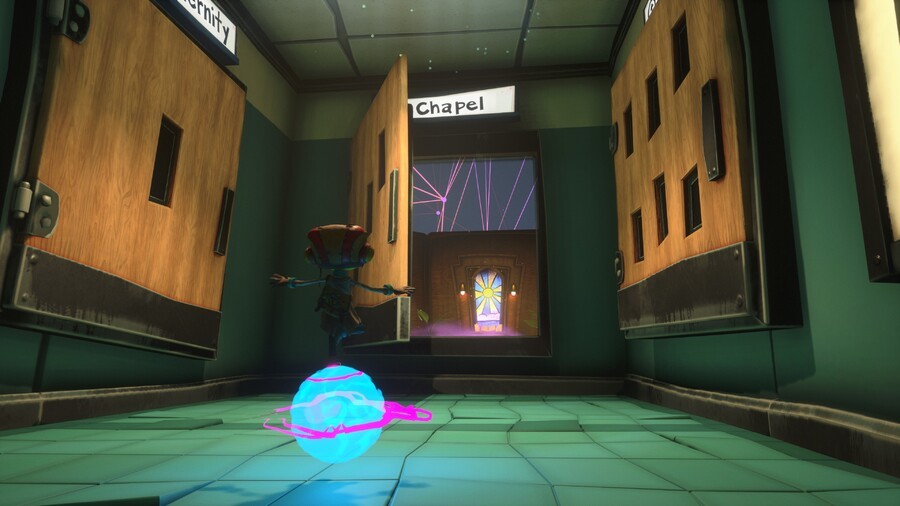 The first of the new abilities you'll unlock in Psychonauts 2 is Mental Connection, a grappling hook that can be used to hook onto thoughts. You unlock the ability after entering Hollis Foresythe's brain for the first time, and while it initially may be straightforward to use, the finale of the level introduces a puzzle element.
Up until that point, you'll have been following a linear path, but the final room is filled with words to connect and you'll need the right combination to advance. It's a bit confusing at first, so if you're looking to see how it's done, we've got you covered.
How Do I Solve The Hollis Classroom Mental Connection Puzzle In Psychonauts 2?
When you enter the final room in Hollis' brain, you'll see her standing in the middle, surrounded by multiple words. Initial thoughts may lead you to believe you need to collect multiple, but it's actually far more simple than that - you only need two.
The aim is to try and convince her that going to the Casino with the cadets is a good idea, so the two words you need to connect is Risk and Money.
They're very far apart, so you'll have to go the long way round, carefully avoiding attaching to other words as it will mean you have to start again. Simply go around the outside as seen in the image below, and you'll be able to complete the puzzle and finish the level.
This isn't the first time you'll have to do something like this, so we'll be sure to cover upcoming puzzles that may also stump you on your journey.
We hope you find this Psychonauts 2 guide useful while playing on Xbox Game Pass for console or PC!