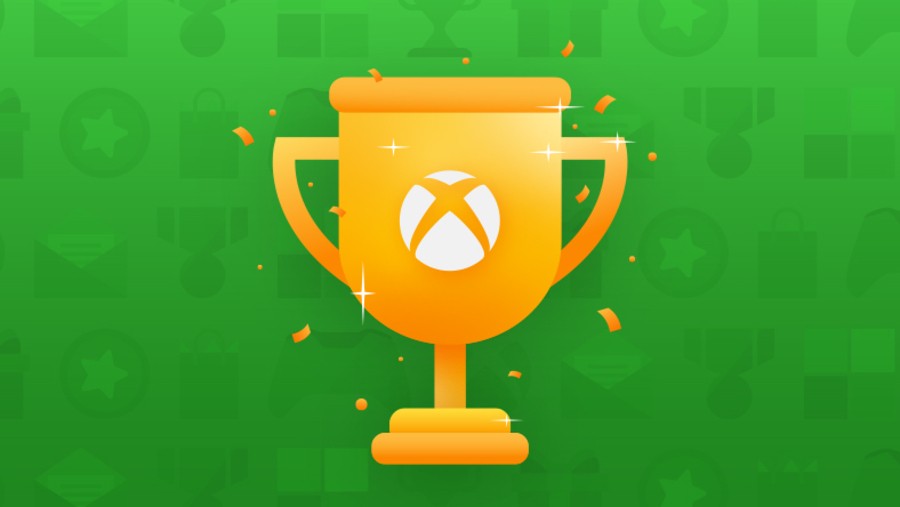 What are the best Game Pass Games for earning easy Xbox achievements?
Microsoft's Xbox Game Pass service is on fire these days with a steady stream of AAA big-hitters and excellent indie titles being released on an almost weekly basis. There are, quite literally, too many good games to play on there right now!
Of course, having a regular influx of excellent games to play is more than enough reason to sign up to the service, but we're also big fans of using the huge catalogue of titles it gives us access to in order to net some easy Xbox achievements and bump up our Xbox Gamerscores and Microsoft Rewards points.
There are loads of games with easy Xbox achievements on Xbox Game Pass that'll net you a cool 1000 Gamerscore in short order, and all without testing your patience with tricky achievements. Below we've put together a quick guide to some of the easiest Xbox achievements on Xbox Game Pass, with each of the 17 games in our list clocking in at under four hours for a total completion, so you can get stuck in and start racking up those all-important points in no time.
Each entry below will net you 1000 Gamerscore and we've also noted the approximate length for every game included and linked to achievement walkthroughs in order to help you should you need it!
So, let's take a look at some of the best Xbox Game Pass games for easy Xbox achievements in 2022:
Best Game Pass Games For Easy Xbox Achievements
12 Minutes
TWELVE MINUTES is a real-time top-down interactive thriller with an accessible click and drag interface. Featuring James McAvoy, Daisy Ridley, and Willem Dafoe. What should be a romantic evening with your wife turns into a nightmare when a police detective breaks into your home, accuses your wife of murder and beats you to death...
Completion Time: 2-3hrs
Achievements: 12
A Memoir Blue
A song from years ago triggers a flood of memories for champion swimmer Miriam. Embark on an evocative journey through her turbulent childhood and the complicated relationship she shared with her devoted mother.
Completion Time: 1hr
Achievements: 15
Contrast
CONTRAST is a puzzle/platform game where you can move between a fantastic 3D world and a mysterious shadowy universe in 2D in the blink of an eye. Delve into a dreamlike and surreal 1920s world, inspired by the performance art world of vaudeville and film noir, and cradled by a smooth and sultry jazz ambiance.
Completion Time: 2-3hrs
Achievements: 22
DEEER Simulator: Your Average Everyday Deer Game
DEEEER Simulator is a game in which you take on the role of your average, everyday deer. Use your stretchy neck, your stabby horns, and everything a deer has in its arsenal to tear through the city.
Completion Time: 1- 2hrs
Achievements: 17
Donut County
Donut County is a story-based physics puzzle game where you play as an ever-growing hole in the ground. Meet cute characters, steal their trash, and throw them in a hole.
Completion Time: 1-2hrs
Achievements: 20
DOOM 64
Fight against demons in your crusade to hunt down the Mother of Demons and stop Hell's invasion. As you battle through more than 30 action-packed levels, be on the lookout for enhanced weapons and secrets to help you put an end to the demonic threat.
Completion Time: 1-2hrs
Achievements: 10
Day of the Tentacle Remastered
Originally released by LucasArts in 1993 as a sequel to Ron Gilbert's ground breaking Maniac Mansion, Day of the Tentacle is a mind-bending, time travel, cartoon puzzle adventure game in which three unlikely friends work together to prevent an evil mutated purple tentacle from taking over the world!

Now, over twenty years later, Day of the Tentacle is back in a remastered edition that features all new hand-drawn, high resolution artwork, with remastered audio, music and sound effects (which the original 90s marketing blurb described as 'zany!')
Completion Time: 2-3hrs
Achievements: 58
Full Throttle Remastered

Originally released by LucasArts in 1995, Full Throttle is a classic graphic adventure game from industry legend Tim Schafer, telling the story of Ben Throttle; butt-kicking leader of biker gang the Polecats, who gets caught up in a tale of Motorcycles, Mayhem and Murder.
Completion Time: 2-3hrs
Achievements: 40
Gang Beasts
Gang Beasts is a silly multiplayer party game with surly gelatinous characters, brutal slapstick fight sequences, and absurd hazardous environments, set in the mean streets of Beef City.
Completion Time: 1-2hrs
Achievements: 19
Genesis Noir
A noir adventure spanning time and space. When a love triangle between cosmic beings becomes a bitter confrontation, you'll witness a gunshot fired by a jealous god—otherwise known as The Big Bang. Jump into the expanding universe and search for a way to destroy creation and save your love.
Completion Time: 3-4hrs
Achievements: 14
Gorogoa
Gorogoa is an elegant evolution of the puzzle genre, told through a beautifully hand-drawn story designed and illustrated by Jason Roberts. Winner of Debut Game at the 2018 BAFTA Games Awards, as well as Best Mobile Game and the Innovation Award at the GDC 2018 Choice Awards.
Completion Time: 1-2hrs
Achievements: 11
My Friend Peppa Pig
Start a fun-filled adventure with Peppa Pig. Create your style, meet favorite characters, and play in Peppa's world. It's just like being in the TV show!
Completion Time: 1hr
Achievements: 11
NHL 94 Rewind
EA SPORTS™ is throwing it back with NHL® 94 Rewind. It's today's teams and today's rosters with controls and graphics from 1994. Relive one of the greatest hockey video games of all time with your favorite clubs and stars of today.
Completion Time: 2-3 hrs
Achievements: 11
Rubber Bandits
Rubber Bandits is a criminally fun multiplayer party game for up to 4 players. With 3 action-packed game modes, players steal, brawl, and dash to the finish line with the most loot to win!
Completion Time: 1-2hrs
Achievements: 19
Space Warlord Organ Trading Simulator
Buy, sell, and trade organs in a strange and evolving universe. Dive into the quivering innards of alien capitalism in the sci-fi body horror market tycoon game you didn't know you needed.
Completion Time: 2-3hrs
Achievements: 15
Telling Lies
Telling Lies is the new video game from Sam Barlow, creator of Her Story and Silent Hill: Shattered Memories. An investigative thriller game with non-linear storytelling, Telling Lies revolves around a cache of secretly recorded video conversations. It stars Logan Marshall-Green, Alexandra Shipp, Kerry Bishé and Angela Sarafyan.
Completion Time: 1-2hrs
Achievements: 15
The Artful Escape
A teenage guitar prodigy sets out on a psychedelic journey to inspire his stage persona and confront the legacy of a dead folk legend. Starring voice performances by Michael Johnston, Caroline Kinley, Lena Headey, Jason Schwartzman, Mark Strong, and Carl Weathers.
Completion Time: 3-4hrs
Achievements: 12
The Pedestrian
The Pedestrian is a 2.5D side scrolling puzzle platformer. You are The Pedestrian! Enter into a dynamic 3D world with stunning graphics and challenging puzzles. You play by rearranging and reconnecting public signs in order to explore and advance through each engaging environment.
Completion Time: 2-3hrs
Achievements: 10
The Procession to Calvary
Pilfer from pirates, conspire with cardinals and perform miracles with an incompetent magician. The Procession to Calvary is a Pythonesque adventure game made from Renaissance paintings, and a spiritual successor to the critically acclaimed Four Last Things.
Completion Time: 1-2hrs
Achievements: 21
The Walking Dead: Michonne
The Walking Dead: Michonne - A Telltale Miniseries stars the iconic, blade-wielding character from Robert Kirkman's best-selling comic books. Haunted by her past, and coping with unimaginable loss and regret, the story explores Michonne's absence between issues #126 and #139 of the comic book.
Completion Time: 2-3 hours
Achievements: 21
Townscaper
Build quaint island towns with curvy streets, small hamlets, soaring cathedrals, canal networks, or sky cities on stilts. Build the town your dreams, block by block. No goal. No real gameplay. Just plenty of building and plenty of beauty. That's it. Townscaper is an experimental passion project. More of a toy than a game. Pick colors from the palette, plop down colored blocks of houses on the irregular grid, and watch Townscaper's underlying algorithm automatically turn those blocks into cute little houses, arches, stairways, bridges, and lush backyards, depending on their configuration.
Completion Time: 0-1hr
Achievements: 10
Unpacking
Unpacking is a game about the familiar experience of pulling possessions out of boxes and fitting them into a new home. Part block-fitting puzzle, part home decoration, you are invited to create a satisfying living space while learning clues about the life you're unpacking. Over the course of eight house moves, you are given a chance to experience a sense of intimacy with a character you never see and a story you're never told.
Completion Time: 1-2hrs
Achievements: 25
What Remains of Edith Finch
What Remains of Edith Finch is a collection of strange tales about a family in Washington state. As Edith, you'll explore the colossal Finch house, searching for stories as she explores her family history and tries to figure out why she's the last one in her family left alive.
Completion Time: 2-3hrs
Achievements: 10
Know any more Game Pass games that net you easy Xbox achievements to boost your Gamerscore? Let us know in the comments!