You may have noticed over the weekend that there was a bunch of chatter on social media about a potential cheaper, ad-filled version of Xbox Game Pass. This all started because of a screenshot posted to ResetEra appearing to show an official Spanish-language Microsoft survey, asking users whether they'd be interested in the idea.
At the time, we didn't cover this here at Pure Xbox as the screenshot was posted with no source, but we've seen a couple of people now suggesting that they've taken the survey, so we have more reason to believe it's legit. Even so, we suggest taking the following information with a pinch of salt for the time being.
You can see the image along with a rough English translation down below: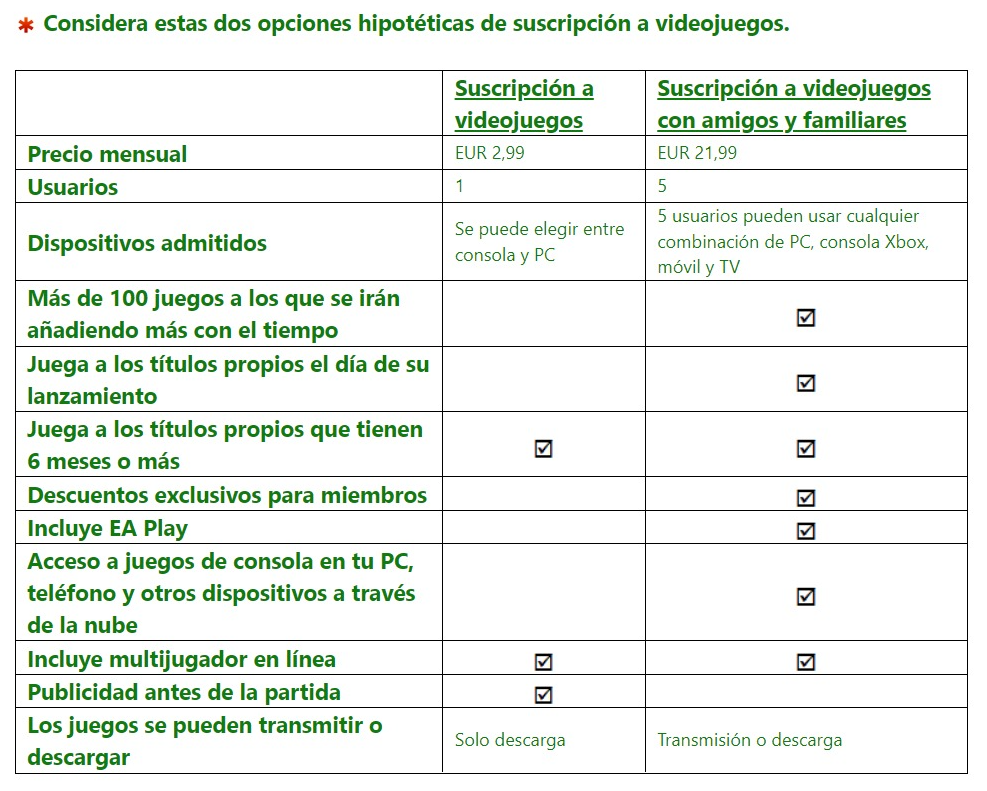 As you can see, one of the "hypothetical gaming subscription options" referenced here is the Xbox Game Pass Friends & Family plan (which is now confirmed by Microsoft), while the other is focused around a "gaming subscription with ads", taking away the ability to play first-party games at launch as well as Xbox Cloud Gaming and other benefits.
Is Microsoft seriously considering this as an option? Who knows. We think it's unlikely that Xbox would roll out a tier like this for Game Pass, although some have suggested that it could perhaps be a worthy replacement for Xbox Live Gold, and we've been hearing for years now that Microsoft might be trying to get rid of the Gold service.
Obviously there's no guarantee this will ever come to fruition, but we're still interested to know your thoughts!