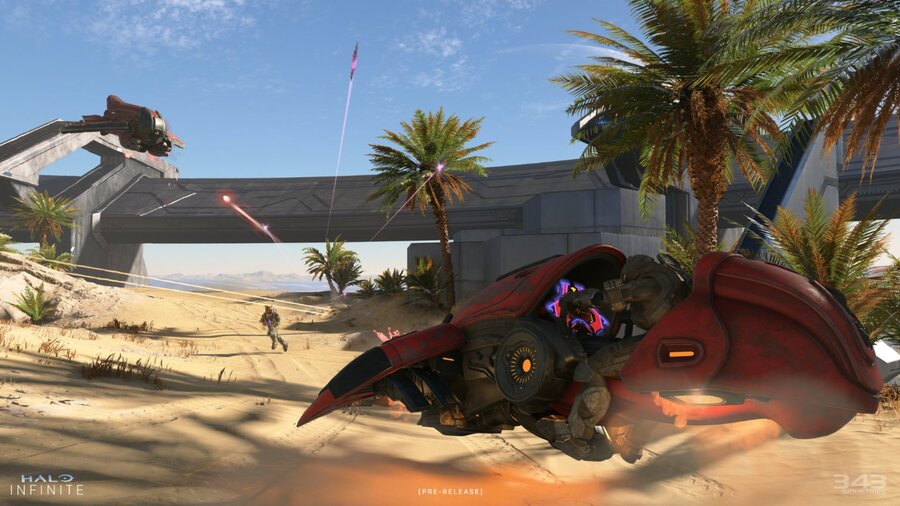 Part of what makes the Halo multiplayer experience so special is the legendary announcer, Jeff Steitzer.
He's been voicing for the Halo series since the original game and in Halo Infinite returns as the "traditional multiplayer" announcer. While many fans were hoping to hear him in the game's Big Team Battle, it seems 343 has responded to a question about this - confirming how "things are a little different" in this mode now.
"Jeff Steitzer of course is our traditional multiplayer announcer for Halo, things are a little different though in Halo Infinite - especially with BTB and we have Spartan Commander Agryna and sort of a whole new layer of creating your own Spartan and sort of beginning that journey...You have her voice and you have your personal AI as well as the occasional Spartan chatter [in BTB]."
Since this was confirmed, 343 has received a number of requests to add Jeff's "iconic voice" to the game's BTB mode:
Jeff's voice was previously excluded from certain multiplayer modes in Halo 5: Guardians.
What are your own thoughts about Jeff's voice not featuring in Halo Infinite's Big Team Battle mode? Comment below.
[source reddit.com]