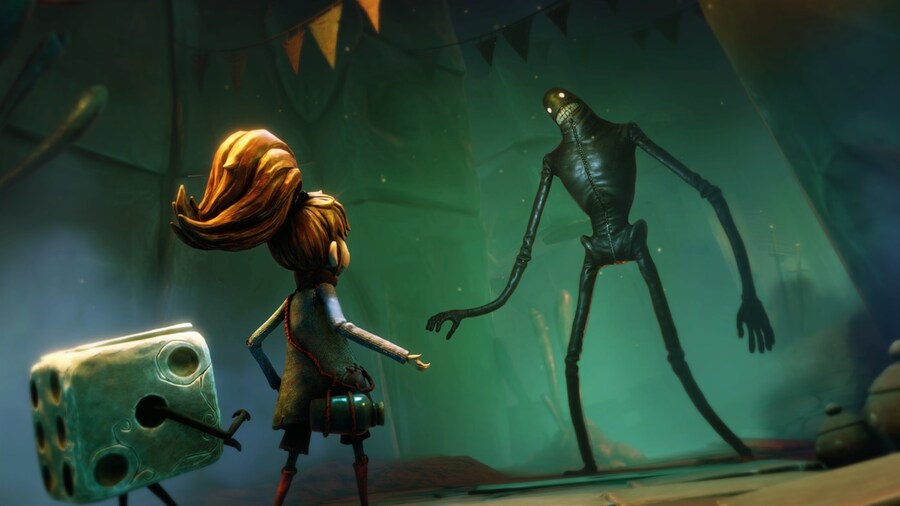 It's Friday and Lost in Random is finally with us! They're a bit late coming, but reviews for the game have not long dropped.
We haven't managed to play the game yet, but have it ready and waiting to dive into this weekend. For now, we've curated a bunch of reviews from other outlets.
Here are what critics are saying about Lost in Random:
This shadowy fairy tale ties together a thoughtful story, evocative art style, and clever combat system in one engaging experience. Lost in Random has a lot to offer at any time, but the game's bizarre world and characteristic, spooky atmosphere make it an excellent pick for the Halloween season.
Lost in Random is set in a masterfully crafted world which tells a gothic fairy tale-like story that has plenty of warmth despite its dark hue. With beautiful writing and a touching story, it does a great job at making you really care about what happens to Even, as well as everyone she meets. It also has a truly unique battle system that offers loads of fun in your quest to create a perfect deck. This is a delight to play from beginning to end.
Lost in Random is certainly a unique and interesting game, in spite of its flaws and aside from its inspirations. The art style may give the impression of journeying through a Tim Burton-inspired, imaginative landscape, but Lost in Random has its own identity that makes it worth exploring.
Lost in Random is easily one of the more unique games I've played recently. Offering an entertaining fusion of deck-builders and real-time combat, Zoink's done well in realising their vision. Thanks to chance-based combat, lack of enemy variety and some long-winded dialogue with NPCs, it's not perfect, but ultimately, the positives outweigh these points. With some strong combat customisation, a captivating story and excellent art style, Lost in Random comes highly recommended.
You never feel out of your depth in the game, and in fact it's so enthralling that you'll want to keep on playing. It's easy to look at the concept of Lost in Random and feel a little uncertain, as it's a game that looks at the industry and established genres we know and refuses to conform, but if you're willing to roll the dice and take a risk with what Zoink has created, you'll be in for a unique journey that doesn't disappoint.
As you can see, it seems to be a fairly favourable reception. There are not too many reviews live as of yet, most likely due to the odd timing of the embargo, as a result, the Metacritic rank isn't quite ready yet. But it's looking very promising.
Will you be picking up Lost in Random? Let us know in the comments below.