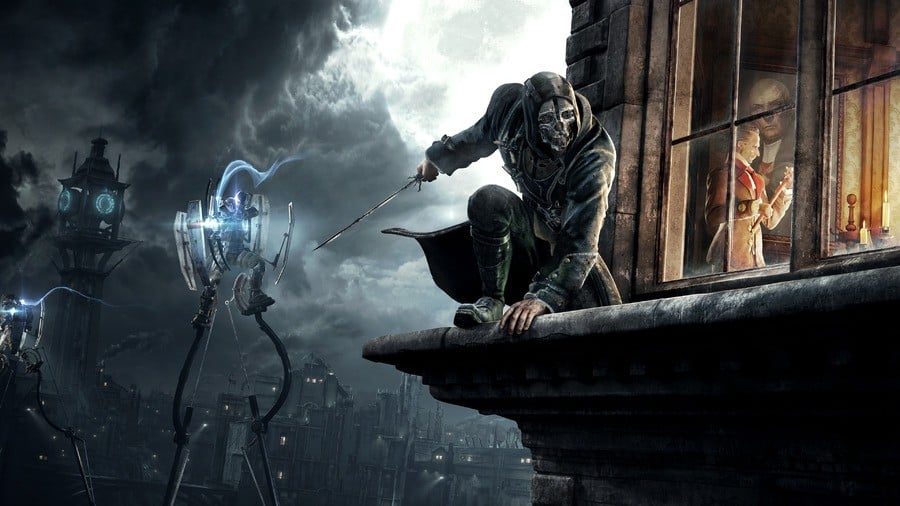 Do you know what time it is? That's right - it's Pick One time! This week, we're going to celebrate the launch of Deathloop by Arkane Studios on PlayStation 5 next week (don't worry, we'll be getting it in the future).
To mark the occasion, we're looking back at Arkane Studios' much loved Dishonored series, giving you three titles to choose from. Of course, you can only pick one, so choose wisely.
Let's take a look at what we're working with:
Dishonored is an immersive first-person action game that casts you as a supernatural assassin driven by revenge. With Dishonored's flexible combat system, creatively eliminate your targets as you combine the supernatural abilities, weapons and unusual gadgets at your disposal.
Play your way in a world where mysticism and industry collide. Will you choose to play as Empress Emily Kaldwin or the royal protector, Corvo Attano? Will you make your way through the game unseen, make full use of its brutal combat system, or use a blend of both? How will you combine your character's unique set of powers, weapons and gadgets to eliminate your enemies? The story responds to your choices, leading to intriguing outcomes, as you play through each of the game's hand-crafted missions.
Be a badass supernatural assassin and take on the role of notorious Billie Lurk as she reunites with her mentor Daud in order to pull off the greatest assassination ever conceived. Building upon Dishonored® 2's signature gameplay and art style, Death of the Outsider features all the series hallmarks, including brutal combat systems, unique level design, and immersive storytelling that responds to your every choice. With compelling characters and exhilarating action, Death of the Outsider is the perfect entry point for those new to the Dishonored series, while delivering a significant expansion of the gameplay and world for longtime fans
Let us know which of these Dishonored games is your favourite below.
[source youtube.com]