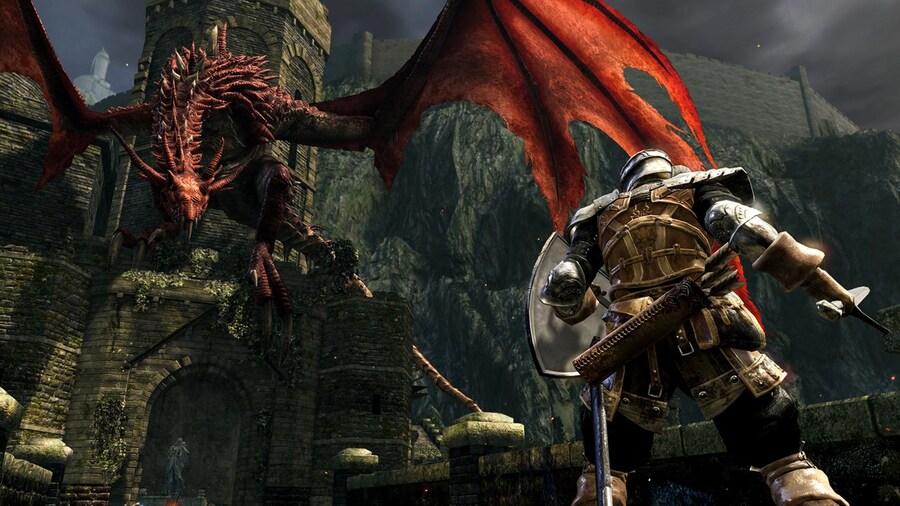 Ten years ago today, we got a taste of the pain FromSoftware wanted to deliver as we died and died again in Dark Souls. To mark the occasion, many fans are celebrating the game's milestone on social media.
This incredible Xbox 360 title changed the face of gaming forever, introducing players to a complex, challenging world filled with secrets and shortcuts to discover. It was unlike anything we played before and has spawned many other games replicating that formula. Titles such as The Surge and Lords of the Fallen have all done their best to embody the style, but nothing has come close to capturing the same magic.
Over on Twitter, fans around the world are sharing their Dark Souls experiences and love for the series. Even the official account has come out of hiding to commemorate the occasion.
Earlier this year, Dark Souls III received an FPS Boost on Xbox Series X|S in which a brand new technique was implemented to make it possible. The result was a welcome improvement to an already fantastic game.
Those yearning for more Dark Souls magic will be happy to know Elden Ring is only a few short months away - barring any delays. We're ready to be hurt all over again.
Do you have any fond Dark Souls memories? Let us know in the comments below.