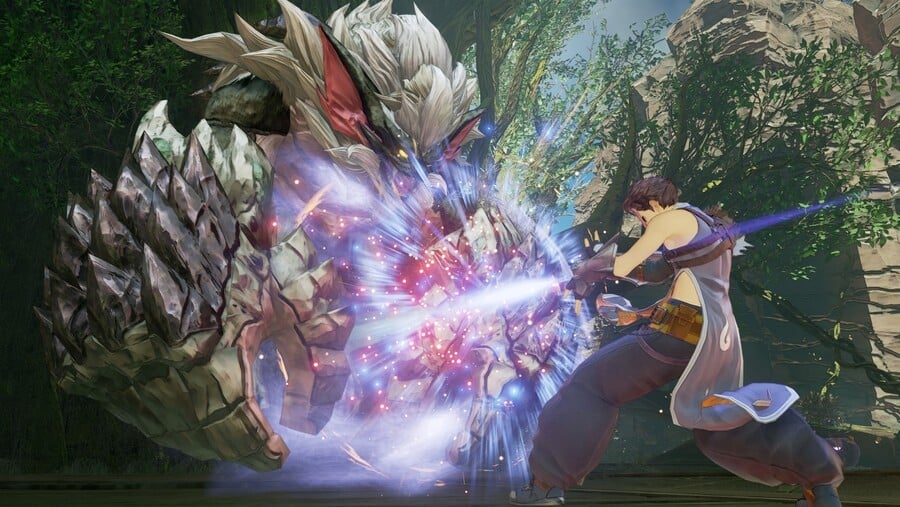 We came across something interesting today - Tales of Arise does not support Smart Delivery on Xbox. Now, before you panic, you'll still get both versions of the game for the same price, but it's distributed in a unique way.
Our physical copy of the game arrived today, feeling heavy than usual. Upon opening, we were greeted with two discs, which was unusual. When you pop in the disc, if you go to the Manage Game option, you'll actually have the choice to install either the Xbox One or Xbox Series X|S version.
If you've purchased the game digitally, you'll also get access to both versions of the game, with the ability to download either version. For any achievement hunters out there, this of course means you can earn the entire 1000 gamerscore twice if you really want to.
It's an unusual setup, but it's a great step around the Xbox's DRM issue surrounding Smart Delivery. Since many games require an internet download to leverage the next-gen version when purchased physically, it means Xbox Series X|S owners can play that version without an online connection.
Here's what the Bandai Namco store page for the Xbox version has to say on the matter:
Tales of Arise offers fans the ability to experience the game on Xbox One or on Xbox Series X for no additional charge.

Tales of Arise for Xbox will be delivered as a cross generation double-pack. Both discs included are required to play Tales of Arise on the Xbox One or the Xbox Series X console. After Installation of either Xbox One or Xbox Series X version of the game, the disc will be required to play the game. Both discs should be retained for the game to be playable.
Whether more companies will take this step remains to be seen. We've not heard of any other instances of this (similar games such as Call of Duty: Black Ops Cold War have had entirely separate Xbox One and Xbox Series X|S editions to buy), so it will be interesting to see if more follow suit.
How do you feel about Tales of Arise not supporting Smart Delivery? Let us know in the comments below.