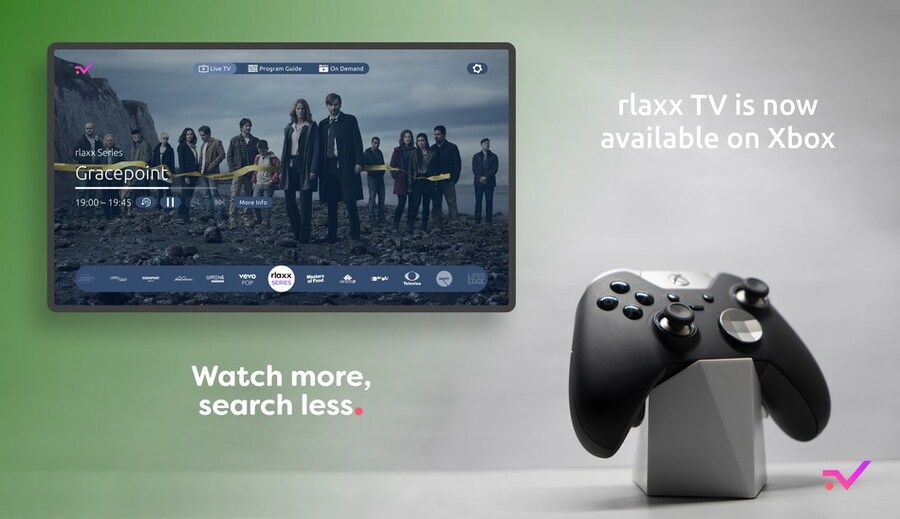 Xbox users in Germany, Austria, Switzerland, France and the United Kingdom can now benefit from a new app called rlaxx TV, which provides free access to a variety of live and on-demand content from a "global network of content partners."
The offering is apparently "constantly being refined", but as of now, partners include Spiegel TV, Nitro Circus, Street League Skateboarding, Comedy Dynamics, World Poker Tour, Gusto TV, Vevo Pop, Netzkino, Pantaflix, Young Hollywood, Televisa Novelas and PowerNation TV, with various genres to explore.
Here's what the CEO of rlaxx TV, Ronny Lutzi, had to say about the launch on Xbox:
"With the launch on Xbox consoles, we bring rlaxx TV to a highly relevant device class. More and more households are making the gaming console the central control device for home entertainment and we have to be part of this.
The very first launch of the app on a gaming console also represents a huge milestone from a technical perspective. With this we are creating further prerequisites for a global market presence."
You can download rlaxx TV right now from the Microsoft Store for your Xbox, and in addition to being available in the aforementioned countries, it will also reportedly be expanding to Spain and Portugal in the upcoming weeks.
Have you tried rlaxx TV yet? Anything worth watching? Let us know down in the comments below.