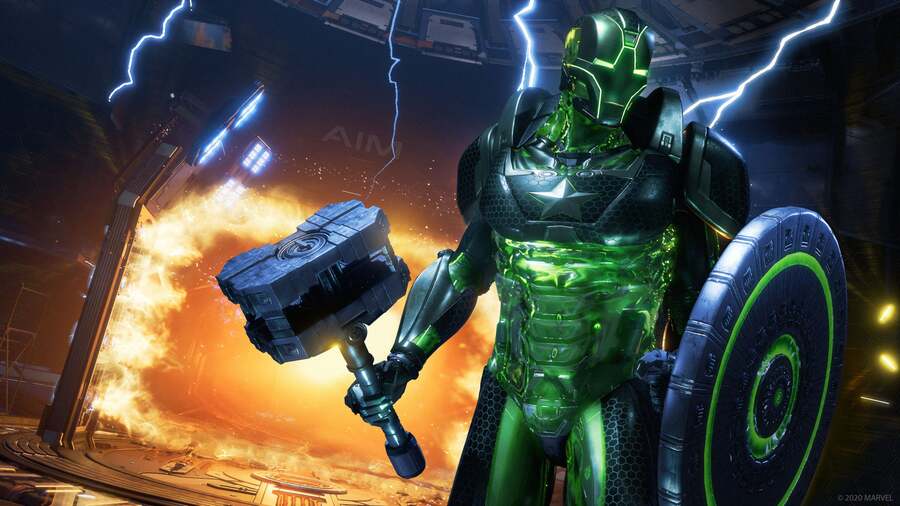 It's hard to keep track of what's coming and going in Marvel's Avengers, mainly because they keep changing the bleedin' thing. To be fair, it's understandable given the current global pandemic, and now ahead of July, the roadmap has received another retool as some elements are shifted about.
With the huge War for Wakanda expansion arriving in August, the team is now focusing on releasing any end-game content it's working on before then. This means that the much anticipated Patrol Mode - a huge War Zone with quests to complete without the constraints of a mission - has now been pushed back until after the upcoming Black Panther expansion.
So, what's taking its place in July? Good question. According to a blog post, players can expect the "Omega-Level Threat: Family Reunion [mission], multiplayer Mega Hives, and the ability to play as multiple of the same Hero as a permanent feature". This is on top of the hero outfits based on the same ones seen in the movies.
The roadmap has since had a visual shift around, moving some elements to the "in development" section. You can see it in full below:
There's a lot on the horizon, the most notable being the free War for Wakanda expansion, and it's reassuring to see the team hasn't given up on the game just yet. There have been reports of diminishing player numbers, but still, a loyal fan base is sticking with it.
We'll also have some more Marvel goodness later this year, when Square Enix launches its Marvel's Guardians of the Galaxy game. Unlike Marvel's Avengers, it's a single player campaign focused on choices and RPG elements. With the team behind it previously working on the Deus Ex series, we have high hopes for this one.
Anything you're excited for on the Marvel's Avengers roadmap? Let us know in the comments below.
[source avengers.square-enix-games.com]