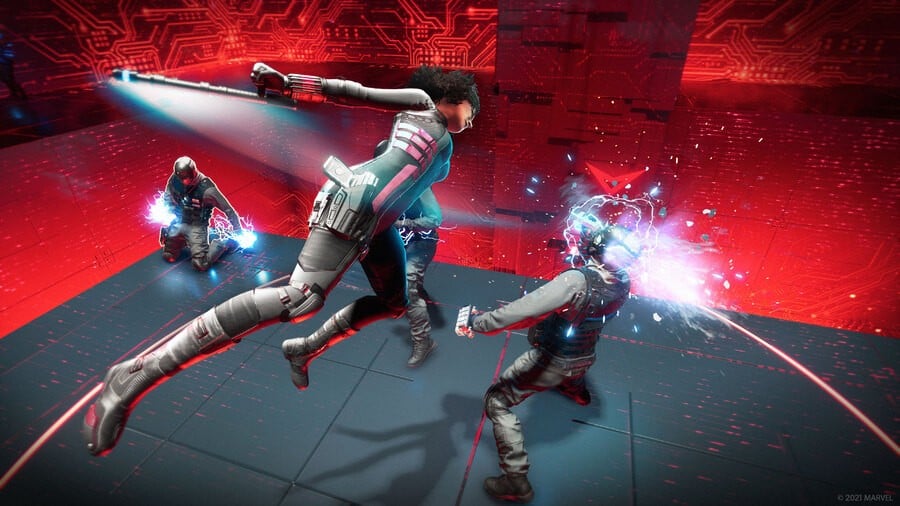 To build up some excitement ahead of the Black Widow movie, Marvel's Avengers will be hosting a special Red Room Takeover event from now until the end of the month. Here's the full rundown, along with a trailer:
"Multiple hacked HARM Rooms will be available during this event along with new mission chains. These hacked HARM Rooms are single player only as they require agility and a keen sense of one's surroundings that may be interrupted by having a team. Each of these will also scale from Power Level 1 to 120."
"There are five different hacked HARM Rooms that will test your traversal and evasion abilities so you can truly feel like a master spy. Yelena Belova is playing for keeps and has placed multiple hazards in these rooms like Techno Lava, which instantly kills Heroes – or enemies – upon touch, and Red Lightning, a more potent form of AIM's blue lightning. Various enemies will also be trying to take you down."
This update also includes Black Widow's origin outfit, as well as the new Champion System - allowing players who reach the level cap of 50 to continue to improve their combat abilities further.
"Whenever a Hero levels up their Champion Level, they'll earn a Champion Skill Point, which is used to unlock a multitude of Champion Skills. Champion Skills are on their own separate interface and take the form of boosts to your damage, Perk chance activation, Heroic charge rate, etc. These are permanent increases, so every Champion Skill matters!"
This latest event will be followed by the 'Cosmic Cube' update in June. Will you be trying out this new event in Marvel's Avengers? Leave a comment down below.

[source avengers.square-enix-games.com]