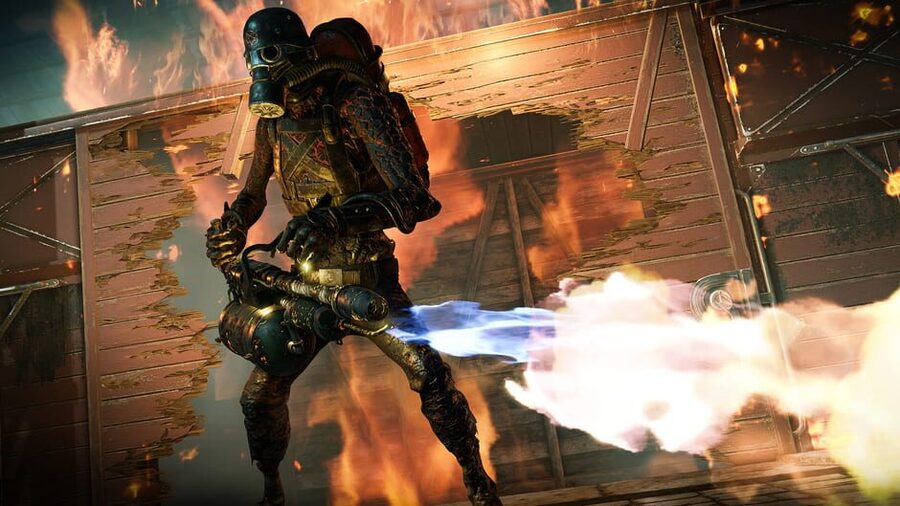 Welcome to another weekend! There's plenty of new stuff to be checking out on Xbox over the weekend, including a new batch of Xbox Game Pass titles, a next-generation update for Crysis Remastered on Xbox Series X and Xbox Series S, and hundreds of deals in the ongoing Xbox Spring Sale, which officially ends on Thursday next week.
Here's what we're jumping into over the weekend:
Fraser Gilbert, News Editor
The big Xbox Game Pass addition of this week that I'm looking forward to playing is not GTA V (I've played that more than enough of that over the past seven years!), but Zombie Army 4: Dead War, which marks my first foray into the Zombie Army series. It looks up my alley, and I've enjoyed what I've played of Sniper Elite, so it should be good.
Elsewhere, I've also been finishing off Deliver Us The Moon, which leaves Xbox Game Pass next week on April 15th. If you've never played it, it's fantastic little indie title with an engaging story and surprisingly great visuals, and it only lasts a few hours, so you can easily get it completed before it leaves Game Pass on Thursday.
Not much else for me this weekend, but I've been enjoying Wreckfest a lot recently, so you might find me jumping in for a few races from time-to-time. I've found that the recent (free) Xbox Series X patch has been transformative for the game, previously feeling a little sluggish at 30fps, and it's just so much fun to play. Definitely my kind of racer.
Have a good weekend, folks!
Daniel Hollis, Staff Writer
This weekend is going to be a quiet one where I settle into some smaller games. I've really been loving Kaze and the Wild Masks. It's scratching my platformer itch really nicely with its wonderful controls and art style. If you haven't checked it out, I really recommend it.
I'm also going to be checking out Cozy Grove and Breathedge. Both look like really interesting indie games. The first looks like a colourful Animal Crossing inspired title, whilst the latter is essentially Subnautica in space. Both of those premises already have me on board and ready to play.
Finally, I've picked up Crysis Remastered on Xbox Series X to check out the new patch. It's currently in the Spring Sale, so if you've been on the fence, now is the time to get on board. Hopefully it runs a lot better than its initial release!
Have a good weekend, folks!
PJ O'Reilly, Freelance Contributor
Hello. I've spent the vast majority of my Xbox gaming time over the past week-or-so getting to grips with Outriders' challenging endgame content, slowly hoovering up as many drop pod resources as I possibly can as I slowly shamble my way towards the game's final Eye of the Storm expedition. It's tough stuff when you're playing mostly solo but I honestly haven't been this enamoured by the combat in a looter shooter in quite some time and am already planning to jump right back into the campaign with the pyromancer class and do the whole thing over again ASAP.
Elsewhere, and as per usual, Game Pass has been dropping some absolute gold this week and I've got Zombie Army 4: Dead War downloaded and ready to go as soon as I find the time to fit it in. I've already played through this one when it originally released but the opportunity to dive back in and start pulling off some perfect undead Nazi nut shots is proving way too tempting to ignore.
Have fun whatever you're doing or playing this weekend and stay safe out there!
What Xbox games are you playing this weekend? Let us know in the comments below.