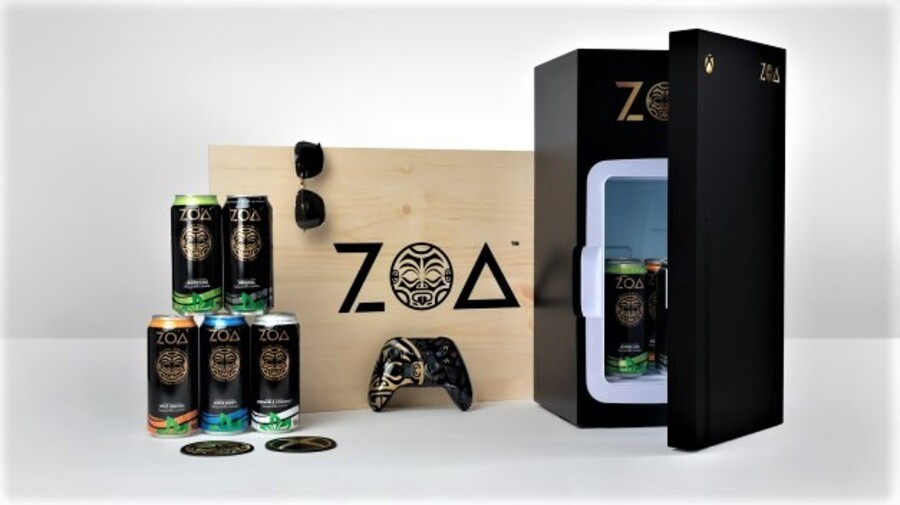 Microsoft has today pulled back the curtain on a partnership with Dwayne "The Rock" Johnson on the launch of the ZOA Energy line of energy drinks, which has seen various influencers receive custom Xbox Series X mini fridges.
Unfortunately, these mini fridges aren't going to be made available for sale, but Microsoft will be giving away a special package with one of them included as part of a Microsoft Rewards sweepstakes in the near future.
"Fans have the chance to win their very-own customized ZOA Xbox Package that includes a custom Xbox Series X ZOA mini-fridge fully stocked with ZOA Energy products, a custom ZOA Xbox wireless controller and other fun surprises..."
Specifically, you'll be able to head to the Xbox website for more details on this beginning March 25th, after which the sweepstakes will remain open until June 1st. As with all Microsoft Rewards sweepstakes, we're assuming you'll need to trade in around 200 Microsoft Rewards points in exchange for five-or-so entries into the competition.
There's just one big downside for many Xbox fans, which is that the sweepstakes is only open to US residents. Let's hope Microsoft eventually decides to sell these mini fridges separately, as was teased earlier this year.
"Fans only need to redeem their Microsoft Rewards points for an entry into the sweepstakes, which can be done directly on an Xbox console or at www.microsoft.com/en-us/rewards/xbox/zoa-sweepstakes."
Are you going to try and win this mini fridge with Microsoft Rewards? Let us know down below.