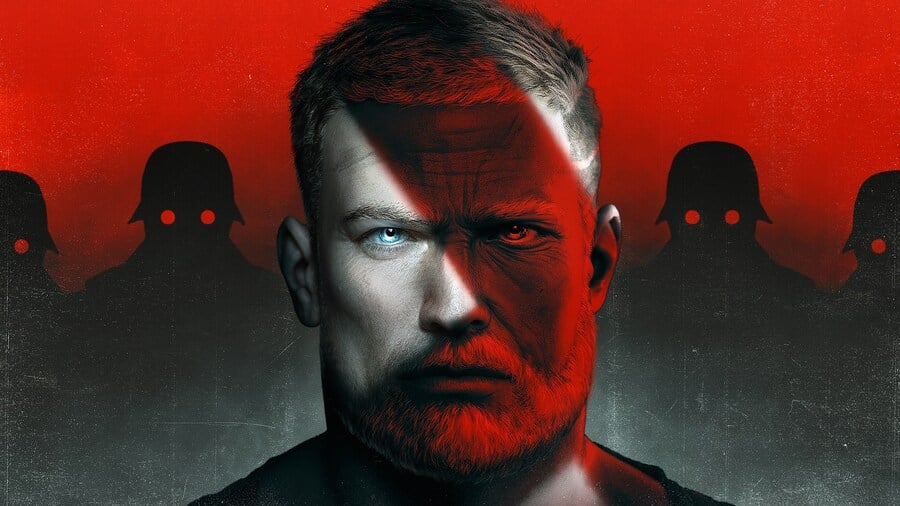 Welcome to the weekend! We're more spoilt for choice than ever for games over the next few days, with 20 Bethesda titles now available on Xbox Game Pass, two more Free Play Days additions and a huge weekly sale!
Here's what we're jumping into over the weekend:
Fraser Gilbert, News Editor
You won't be surprised to hear that I'm definitely planning on checking out a few Bethesda games on Xbox Game Pass this weekend, specifically Wolfenstein: The New Order and the original DOOM. I'll get to the rest as time goes on!
Elsewhere, I started Dragon Quest XI S: Echoes of an Elusive Age for the first time last week - my very first Dragon Quest game - and while JRPGs don't typically hold my attention for long, I've really enjoyed what I've played of this one so far. It looks like a very big adventure, so hopefully it doesn't get removed from Game Pass anytime soon.
And finally, I'll also be jumping back into Crash Bandicoot 4: It's About Time to check out its new Xbox Series X upgrade, as I felt the Xbox One version actually looked a little washed out. It's a really enjoyable take on the Crash formula if you haven't played it yet, and now it should also look better than ever.
Have a good weekend, folks!
Daniel Hollis, Staff Writer
Well, it wouldn't be the weekend without another stint on Assassin's Creed Valhalla. Honestly, the game is seemingly never ending, and at 50 hours or so, I'm still not halfway through. Despite that, I'm still enamoured with it, and it constantly has so many fun, little surprises that keeps me exploring its beautiful world.
Alongside that, we've had the MASSIVE Bethesda Game Pass drop, so I'm gonna revisit The Evil Within, as it's without a doubt my favourite game there. There's something extremely off kilter and unique about it that it's crazy to even think it was made as a AAA game. The sequel is insanely better, too, so hopefully we see that inclusion sometime in the future.
Liam Doolan, Staff Writer
I dropped my playthrough of Skyrim last year but over the past few weeks have picked it back up. I swear it's got nothing to do with Microsoft's acquisition of Bethesda this week, it's just happened. I'm not trying to rush through it or anything like that, I'm just going where the game sort of takes me. Over the past few days I've mostly been doing a bunch of side quests, so I'm sure that'll continue on this weekend.
Of course, to fully celebrate everything that's gone down this week, I'm going to make sure I play at least some of those Bethesda titles now available on Xbox Game Pass. Probably one, in particular, I've been wanting to revisit is Morrowind. I've got fond memories of this game on the original Xbox, so I can't wait to see it in action on the Xbox Series X. I'll likely boot up a number of the retro DOOM games as well. Maybe Fallout 76, too?
Enjoy your weekend, everyone!
What Xbox games are you playing this weekend? Let us know in the comments below.