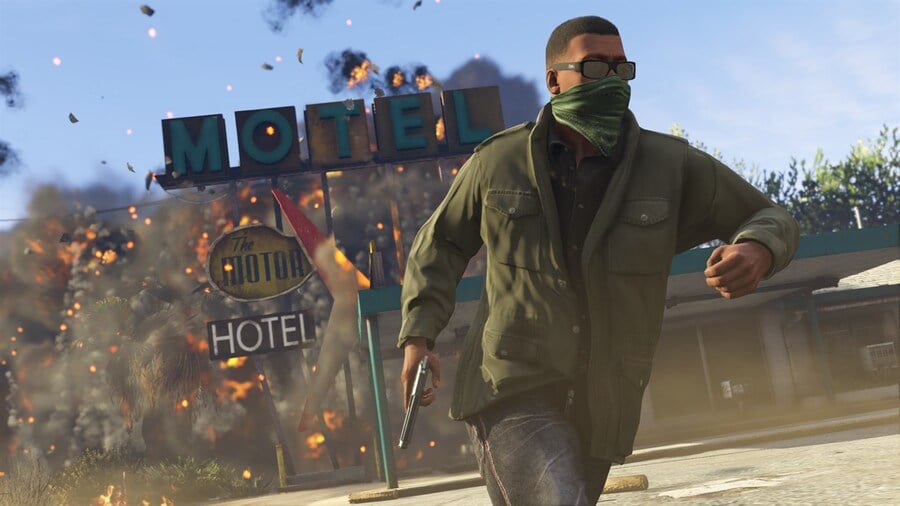 Update: That was quick! Rockstar appears to have rolled out another update which reverts the game back to its previous state on Xbox One, as highlighted in the tweet below. It's another 1GB-ish download.
---
Original story: GTA V released a new patch yesterday, which is said to bring "general network connectivity improvements," as well as a major loading fix for PC players thanks to a fan. Unfortunately, it seems it's been anything but an improvement for Xbox One, as many players are reporting the game now crashes upon loading.
The most recent tweet from Rockstar Support is filled with responses of Xbox players who are struggling to even load the game. It's a weird issue for sure, and as of now, seems strictly related to Xbox One users.
https://twitter.com/RDrofrehtur/status/1372040472953290756?s=20
https://twitter.com/staytokyo1/status/1371883114960723979?s=20
For the time being, there's no official word from Rockstar on acknowledgement of the issues, but we'll be sure to update you if we hear anything. Hopefully this issue is sorted soon, allowing players can dive back in.
Have you ran into issues with GTA V since the update? Let us know in the comments below.
[source twitter.com]