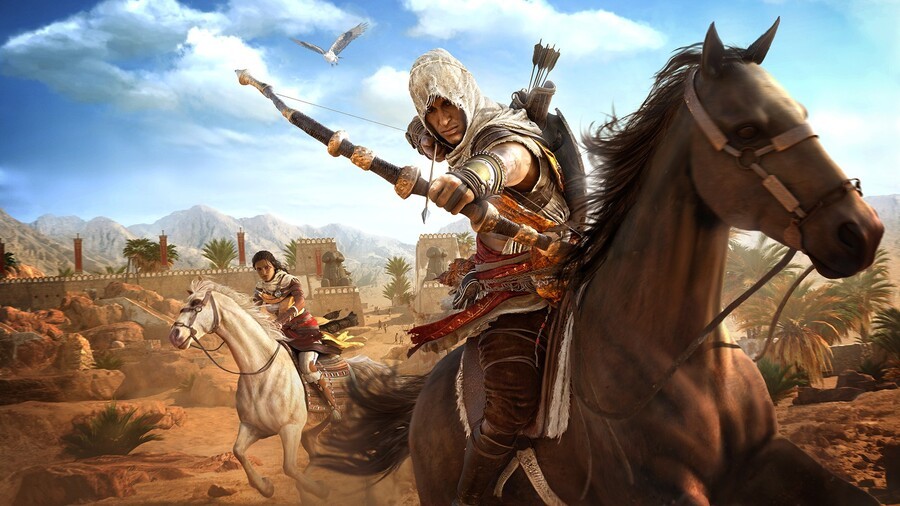 Did you know that the actor for Bayek in Assassin's Creed Origins set up a game development studio in 2019? It's called Silver Rain Games, and EA is set to publish its first title under the EA Originals banner.
Silver Rain, founded by Abubakar Salim and Melissa Phillips (with a staff of around 20 people), is working on an unannounced IP that will be funded by EA, like it did with other EA Originals titles such as Sea of Solitude.
There are no further details for now, but here's what Salim had to say about it:
"In what has been a challenging year, we have assembled an extraordinarily creative and worldly team who are eager to work on projects that bring their global perspectives to life. Together we will construct an exciting universe that unlocks the power of storytelling and the brilliance that brings."

"We couldn't be happier to work with the EA Originals team, who are phenomenal partners for us as we begin this journey. Not only does each of them understand our vision to inspire and entertain, but they also welcome this exciting new age of game development."
Hopefully we'll hear more about this one at at the annual EA Play Live event this summer!
Excited to hear more about this? Give us your thoughts in the comments.
[source businesswire.com]