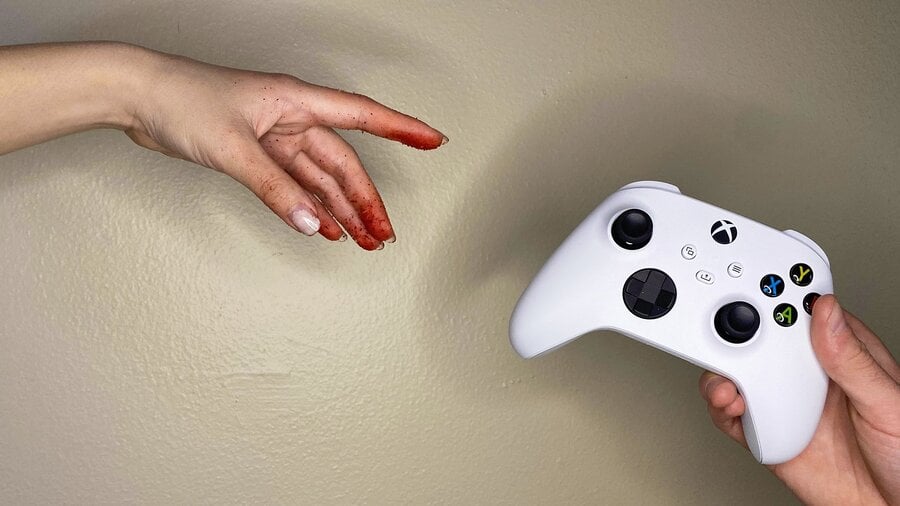 We all know that Xbox has a very strong Twitter game, and this latest effort has gone viral over the past 24 hours, showing someone passing a controller to a player who very clearly has a hand covered in cheese dust. Ew.
At the time of writing, the photo has amassed well over 25k likes, and we've seen all sorts of influencers, developers and other companies commenting on it, from Microsoft to the Fall Guys team. Here are some highlights:
Needless to say, the internet is definitely disgusted with the idea of passing the elegant Robot White Xbox Series S controller to someone with grubby fingers, and we'd hate to see what the 'after' photo looks like! *shudder*
What do you think of this? Are you as disgusted as we are? Tell us in the comments!