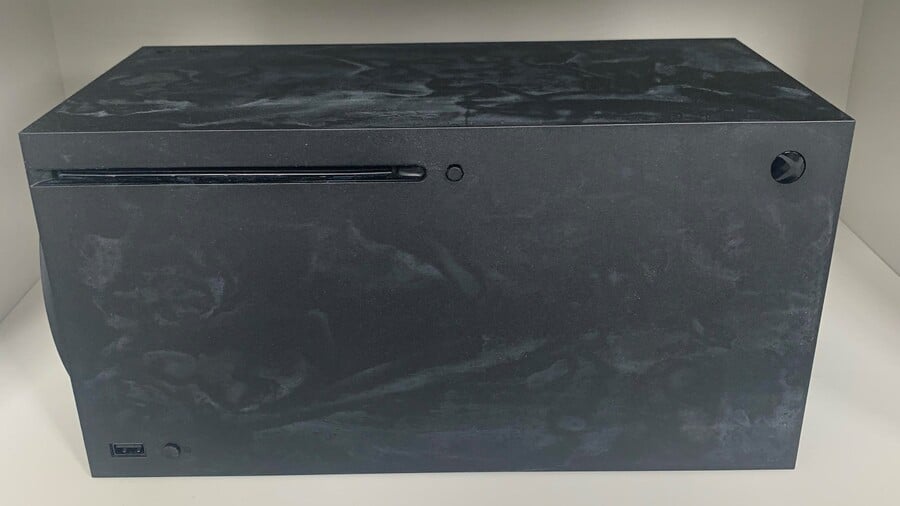 Does your Xbox Series X happen to look like this? Do you use a humidifier in your home? Then it's very likely the two are connected, with multiple reports of this issue spotted over the past few months.
Various social media users have nervously taken to the web to detail their findings, and seemingly every single time they've confirmed they have a humidifier running in their house. Here are some examples:
Interestingly, this only appears to happen when using tap water with a humidifier rather than distilled water, and Reddit user livetaswim16 provided a very interesting explanation earlier this week as to why this problem occurs:
"There are dissolved solids in the water. Things like microscopic bits of rock essentially. Only the ultrasonic type of humidifier causes this as it vibrates the water so fast it gets pushed out as a vapor. The solids are not a problem until they are floating around and over time build up. Either use distilled water to fix it or use a wicking or hot steam type humidifier."
The Xbox Series S also can be prone to this issue (but obviously it's not as visible), and Sony's PlayStation 5 has also received a couple of reports of the same thing. So there you go! Xbox fans have collectively identified the culprit.
Have you been suffering with this issue? Let us know down in the comments below.