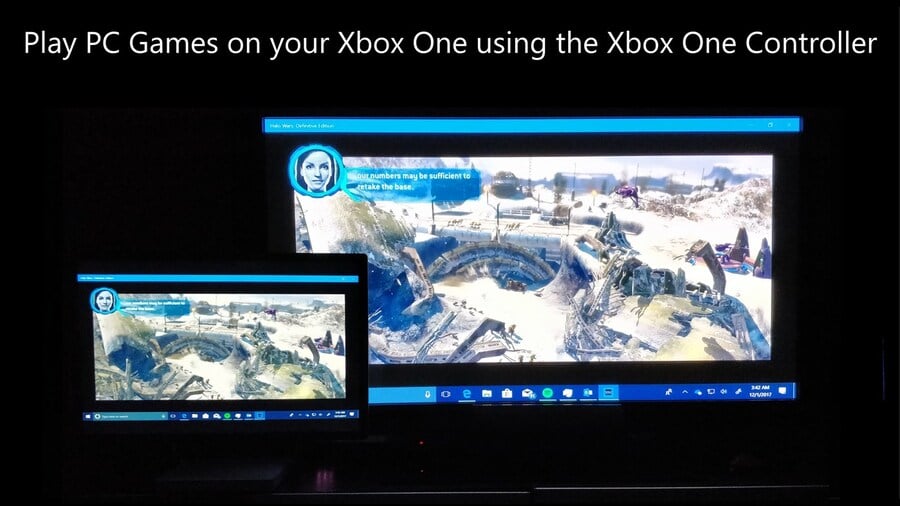 Did you know Microsoft has created an official method for you to mirror (and even control) your Windows 10 PC via your Xbox? It's true, and it actually works much better than you might expect.
To get started, all you need to do is download the Wireless Display app from the Microsoft Store, which works on Xbox One, Xbox Series X and Xbox Series S. Start it up, and it'll tell you that your Xbox is 'ready to connect'.
Then, head over to your Windows 10 PC, click the search bar, and type 'display'. Head into the Display Settings, click 'Connect to a Wireless Display', and when the 'Xbox' option appears (it needs to be on the same network as your Xbox), click it. Then, you should find that your PC is being mirrored on your console!
---
Here's a list of features you can take advantage of when doing this:
Instantly share photos you've just taken with family and friends without having the photos sync through a cloud service.
Share video clips you've recorded with family and friends
Project your favorite websites with Microsoft Edge to the biggest screen in your house
Mirror your Android games to your TV so your friends can watch
Play your PC games on your Xbox while using the Xbox controller as a gamepad
Use your PC on your Xbox One and use the Xbox controller as a mouse/keyboard
---
As you can see, Microsoft also advertises the ability for Android devices to use Wireless Display, although we haven't had any success with this method, so it seems to only work for certain devices.
The controller function works really well, allowing you to control your PC's mouse with your gamepad easily, but a downside of Wireless Display is that watching online videos is sometimes blocked when using Microsoft Edge.
Do you use this app? Give us your thoughts on it down in the comments below.