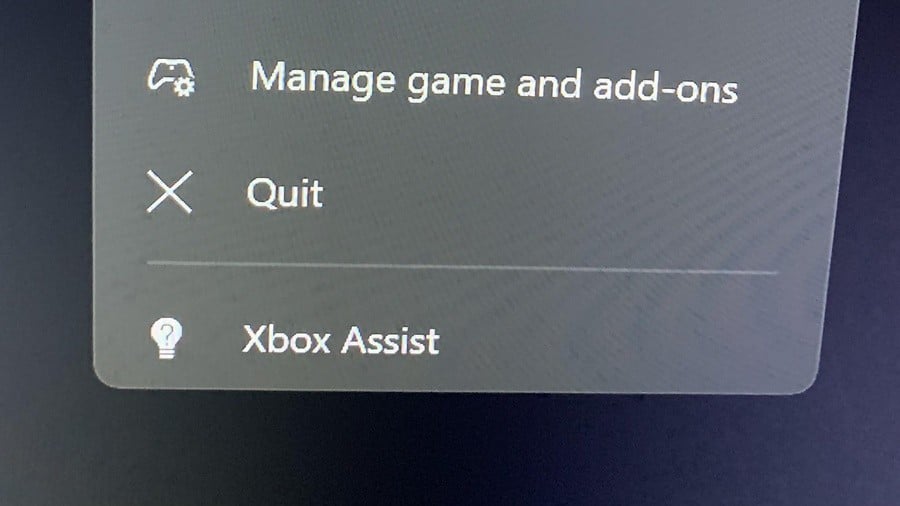 Given Microsoft's long-running history with computer operating systems, it's no surprise the Xbox team loves to regularly make adjustments to the Xbox UI to enhance the overall experience.
Sometimes, though, these changes aren't always well received. Case in point - one of the more recent updates that you might have already spotted yourself, when you want to stop playing a game, or no longer want it suspended.
When bringing up a game's options on the Xbox dashboard, you'll notice the option to "Quit" the game is no longer at the very bottom of the menu. Instead, there's now an option to open up Xbox Assist and it appears to be driving a number of users crazy - with some even mentioning how "evil" it is.
While it might seem like the above post is a tad dramatic, as mentioned, muscle memory has resulted in many Xbox users speedily shutting down games by scrolling to the bottom of this particular menu without any thought.
A lot of other users in the same Xbox Series X subreddit post mentioned how they've been experiencing the same issues and are now calling for the UI team to change this in the next update. And in case you're wondering, Xbox Assist is a support menu where you can get help on all things related to your console.
Have you found yourself accidentally opening up Xbox Assist instead of quitting? Let us know in the comments.
[source reddit.com]