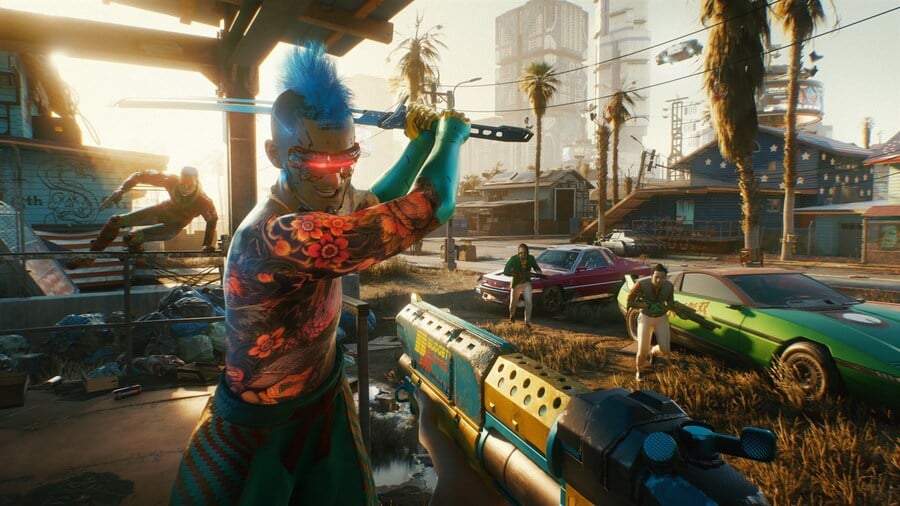 While CD Projekt Red has already confirmed that Cyberpunk 2077 will be receiving a multiplayer mode in the future, details on its inclusion have been justifiably scarce. However, it appears some dataminers may have uncovered the first details about the mode.
In a recent report from DSO Gaming, a source reportedly spoke to the publication with key details about Cyberpunk 2077's multiplayer mode, including that two game modes have been uncovered via the game's .exe files.
"The following information is from the game's executable file, so this is the real deal. Everyone can access it, and we can confirm that what you are about to read is legit."
One appears to be a standard deathmatch affair, whilst the other is known as Heists. The latter is speculated to be "closer to a standard single-player quest", with functions suggesting that it may have a class-based system.
In addition, the report suggests that the multiplayer component might rely on peer-to-peer connections rather than dedicated servers, but things could change, and this is far from definitive info at the moment.
While the multiplayer is most likely in the far future considering Cyberpunk 2077's current state, these new details at least appear to give us a first taste of what we could expect.
Will you be checking out Cyberpunk 2077's multiplayer mode? Let us know in the comments below.
[source dsogaming.com]