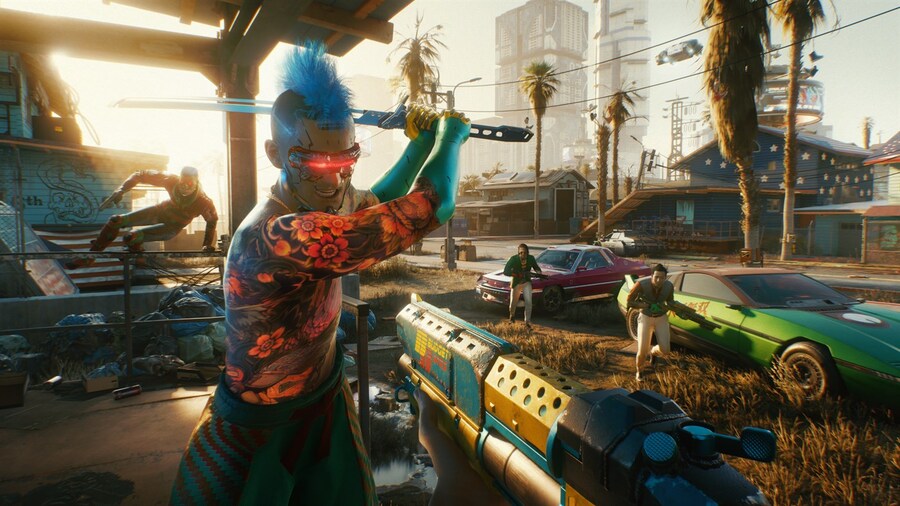 CD Projekt has talked more about what we can expect from monetisation and microtransactions in the multiplayer component of Cyberpunk 2077, explaining that it won't be aggressive in pushing this side of the game.
In a recent earnings call, the developer was asked directly about how it was planning to tackle these elements, with CD Projekt President Adam Kiciński responding with the following comments:
"Well, we're never aggressive towards our fans! We treat them fairly and we're friendly. So of course not – we won't be aggressive – but you can expect great things to be bought.

The goal is to design monetization in a way that makes people happy to spend money. I'm not trying to be cynical or hide something; it's about creating a feeling of value. Same as with our single-player games: we want gamers to be happy while spending money on our products.

The same is true for microtransactions: you can expect them, of course, and CP is a great setting for selling things, but it won't be aggressive; it won't upset gamers but it'll make them happy – that's our goal at least."
Kiciński was responding specifically about the multiplayer side of Cyberpunk 2077, which won't ship with the game when it releases this November. Multiplayer has yet to be officially unveiled for the title, and the company has previously suggested it might not even arrive until 2022, so it might be quite some time before we see it in action.
What are your thoughts on microtransactions in Cyberpunk 2077? Let us know below.
[source cdprojekt.com, via gamespot.com]