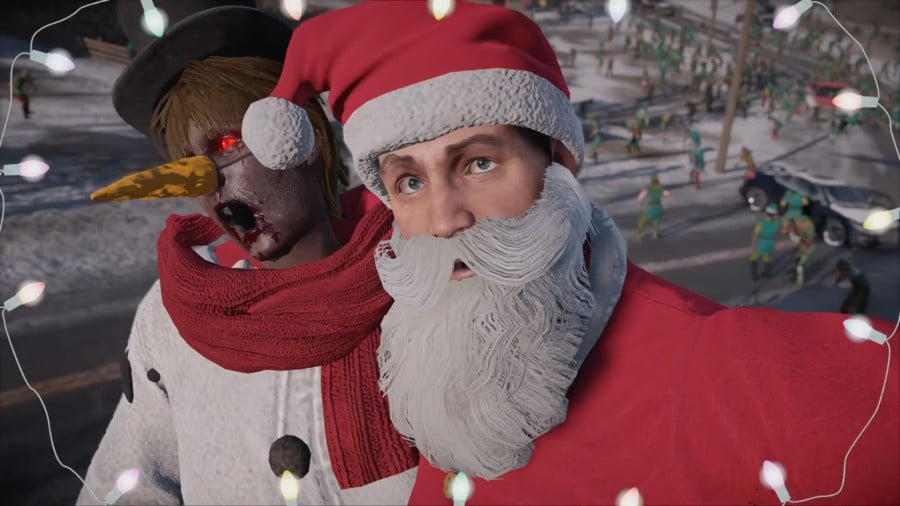 Welcome to the weekend! We're fast approaching Christmas, so things are quietening down in the world of Xbox over the next week or so, but there's still plenty to enjoy over the next few days including a massive batch of new Game Pass titles, three more Free Play Days games and over 800 discounts as part of the huge Countdown sale.
Here's what we're playing over the next couple of days:
Fraser Gilbert, News Editor
I can't imagine I'll be playing too much this weekend with plenty of Christmas preparations still to go, but any spare time I have will likely be spent in Crash Bandicoot 4: It's About Time, which I just picked up earlier this week. I haven't had chance to play it much yet, but I don't think I'll be regretting my purchase!
I've still got to make more progress in the excellent Immortals Fenyx Rising as well, which has turned into one of my favourite games of the year, and I've been dipping in and out of Tony Hawk's Pro Skater 1+2 again recently too, which continues to impress. So many great games, so little time to play them!
Have a good weekend, folks.
Daniel Hollis, News Reporter
After finishing Watch Dogs: Legion last night, I'm going to find something to kill the time between now and Christmas. Having spent a considerable amount of time looking up Rockstar Games' back catalogue today, I'm jumping into a backwards compatible playthrough of Bully. Despite its premise, the setting of Bullworth Academy has always been a cozy location and one of the developers' most realised worlds that I haven't revisited in years.
Outside of that, I'll be jumping into Season One of Call of Duty: Black Ops Cold War, trying out the new Warzone map, as well as all the new game modes and maps added to the normal multiplayer. I'm thinking about diving into Call of the Sea, too. Heard some great things about it and it looks absolutely gorgeous.
Have a good pre-Christmas weekend, everyone!
PJ O'Reilly, Contributing Writer
Hello. Well...it's certainly been an interesting week hasn't it. I mean, wow. I think we were all expecting and hoping for so much more from Cyberpunk 2077, most definitely at the very least I was expecting to be buried deep in a playthrough right now but, alas, it hasn't quite worked out that way.
Luckily, we've still got the amazing Game Pass on hand to see us through and I'll be spending any free time I get this weekend hammering Gears 5: Hivebusters - perhaps the most visually impressive thing I've seen running on my Series X so far – as well as gunning for first place in the rather excellent Dirt 5, another technical tour de force that I've just picked up and am enjoying immensely.
There's also the small matter of Skyrim SE, a game which should, quite frankly, be illegal such is its capacity for robbing us of any and all free time we manage to eke out for ourselves.
Have fun and stay this weekend whatever you're playing!
Which Xbox games will you be playing this weekend? Let us know in the comments.